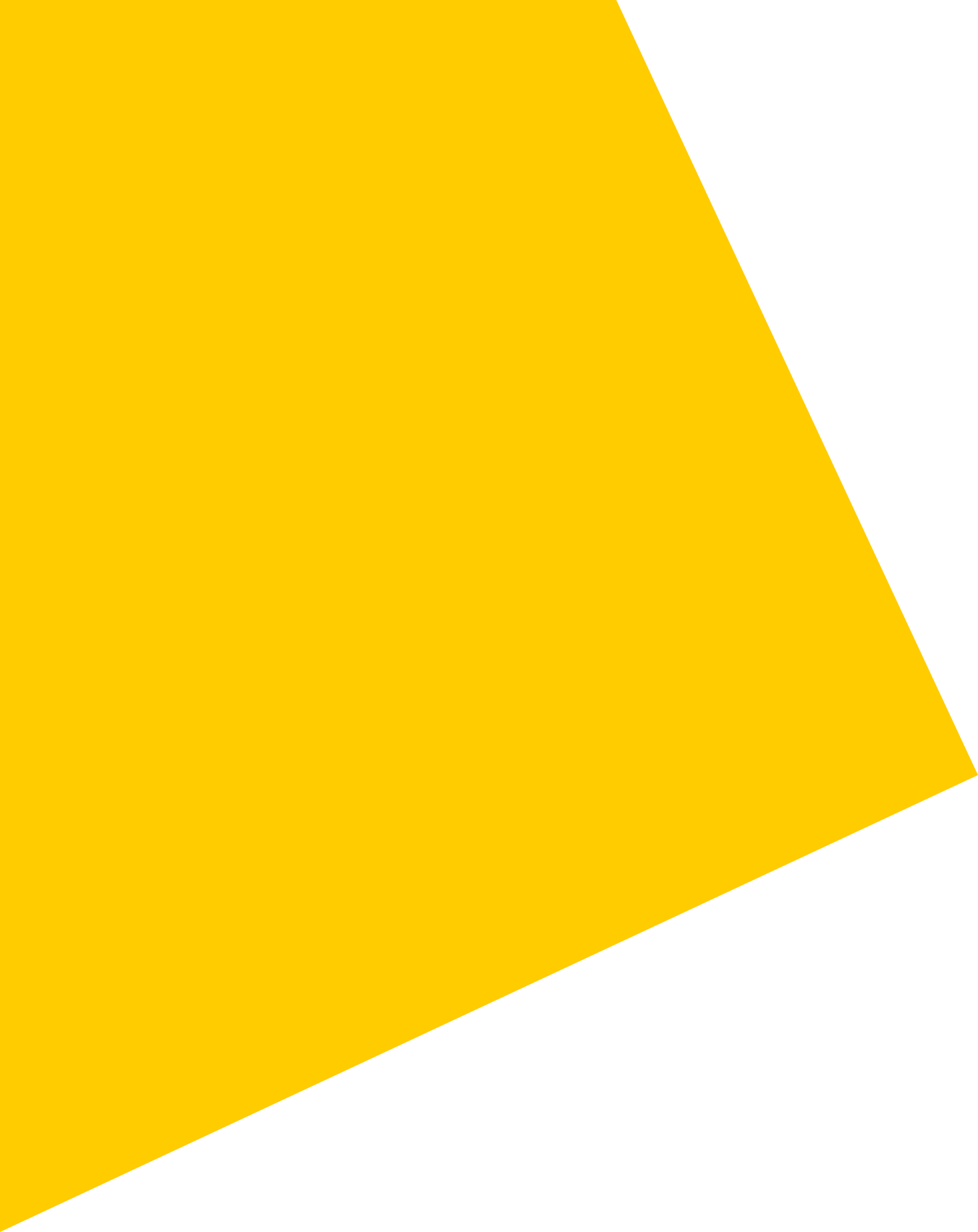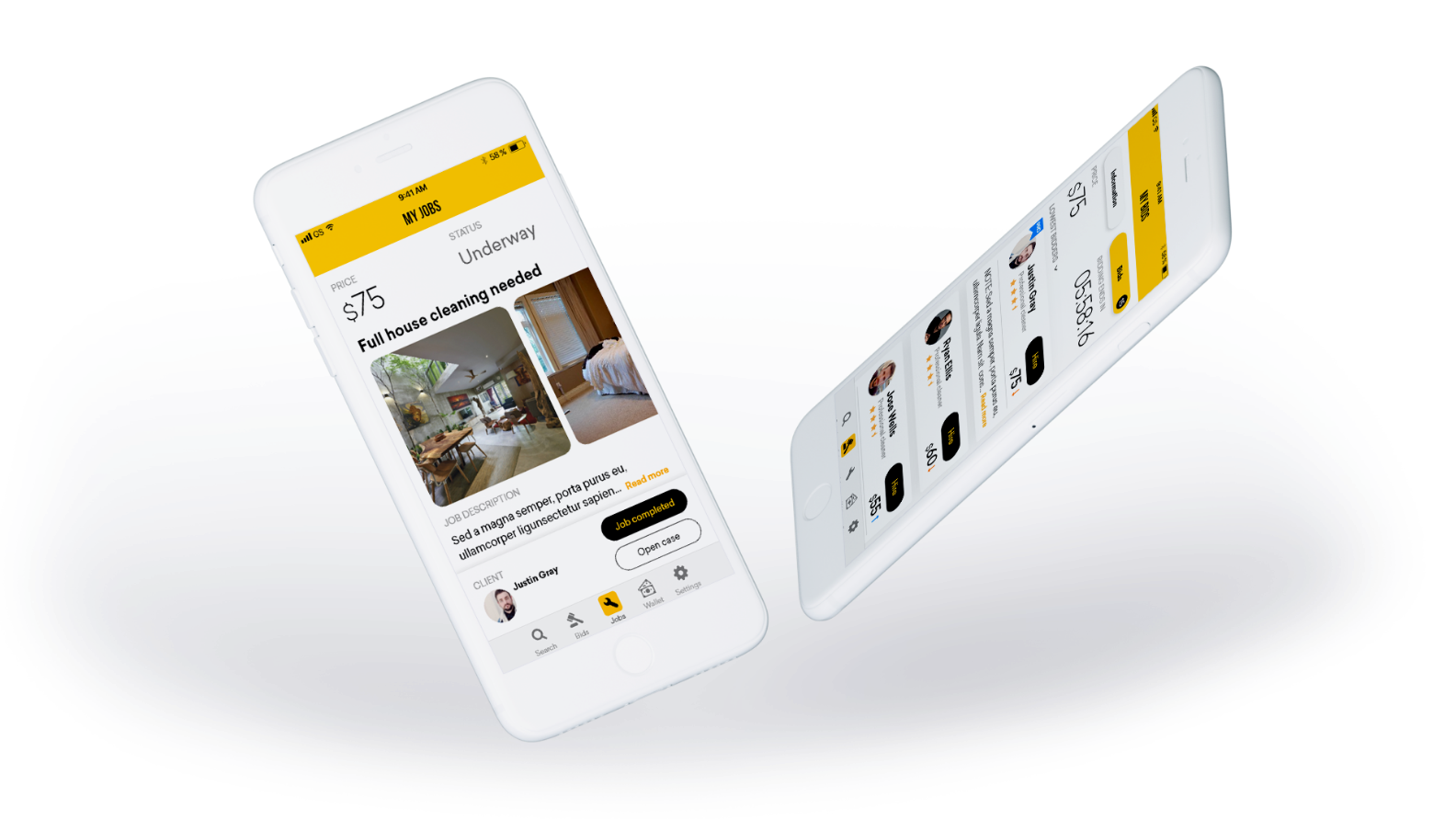 Handyman
Home service application
Industry
Online Marketing
Project features
Login System
Social Media & SMS Confirmation
Social Media Features
(Follow, Unfollow, Like)
Online Payment Integration STRIPE
Push Notification (FireBase)


Project overview
Handyman is a mobile field service solution for workers and organizations with service technicians in the field. The app enables field service men to look for orders on a mobile device and get hired for the demanded job, these services are required by people who can explain their requirements in photos and text in addition to setting price and date. The person in need of service will receive bids for the job and hire a handyman.
Technology index

We dedicated customized features for each client according to their
needs and requirements.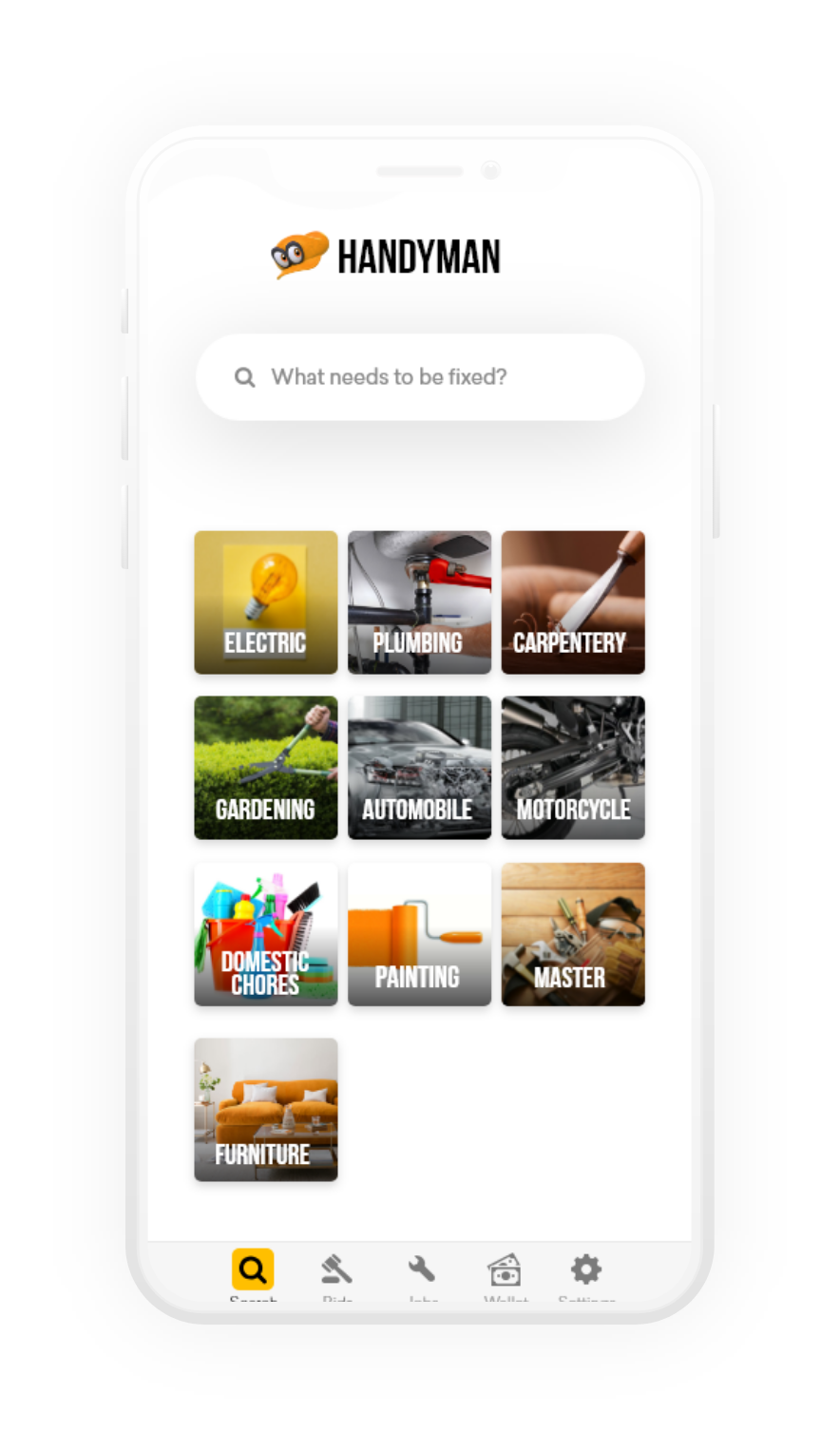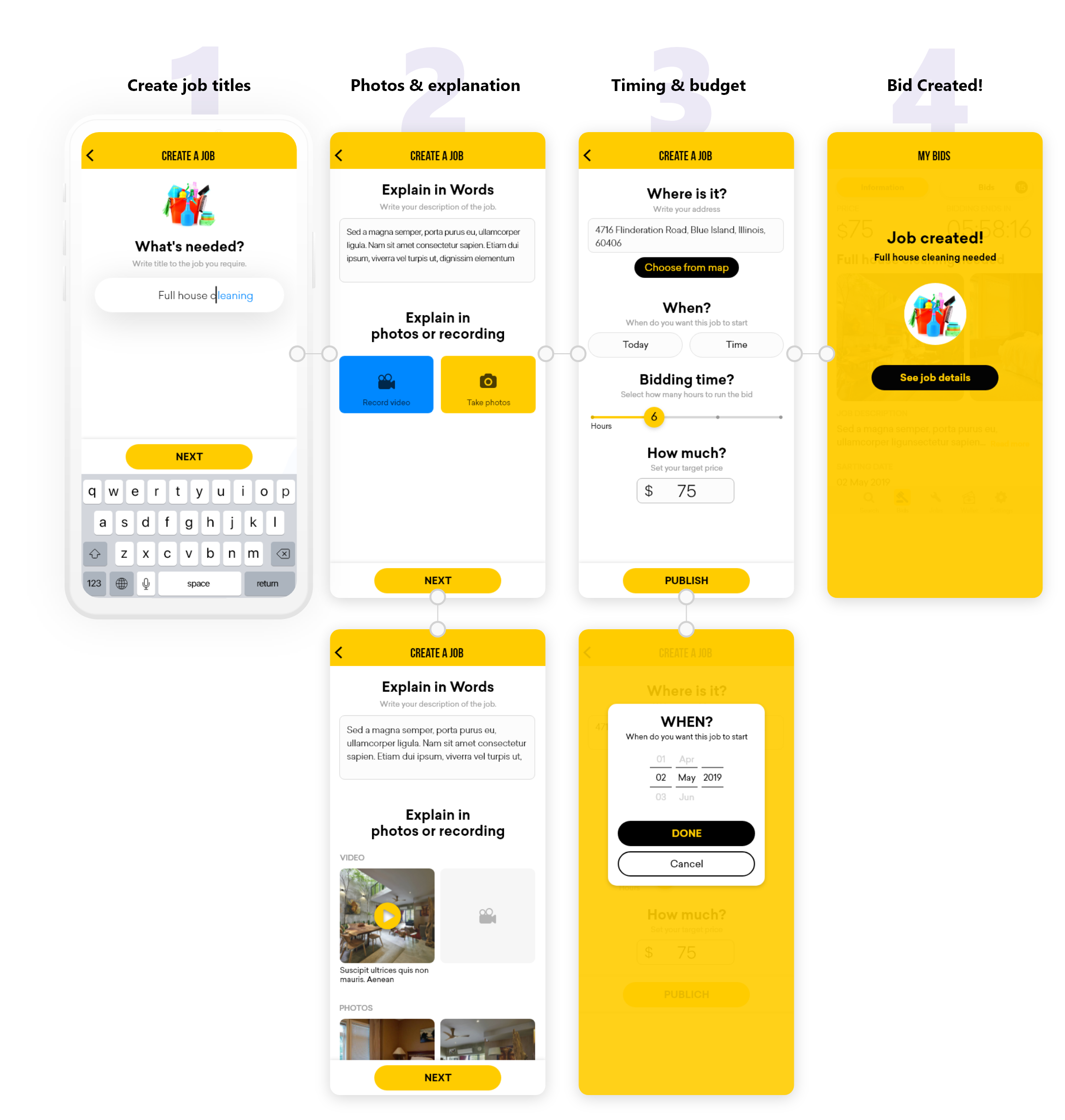 Clients can manage their auction, track bidders and hire the one they see fir
for the job.
Open bid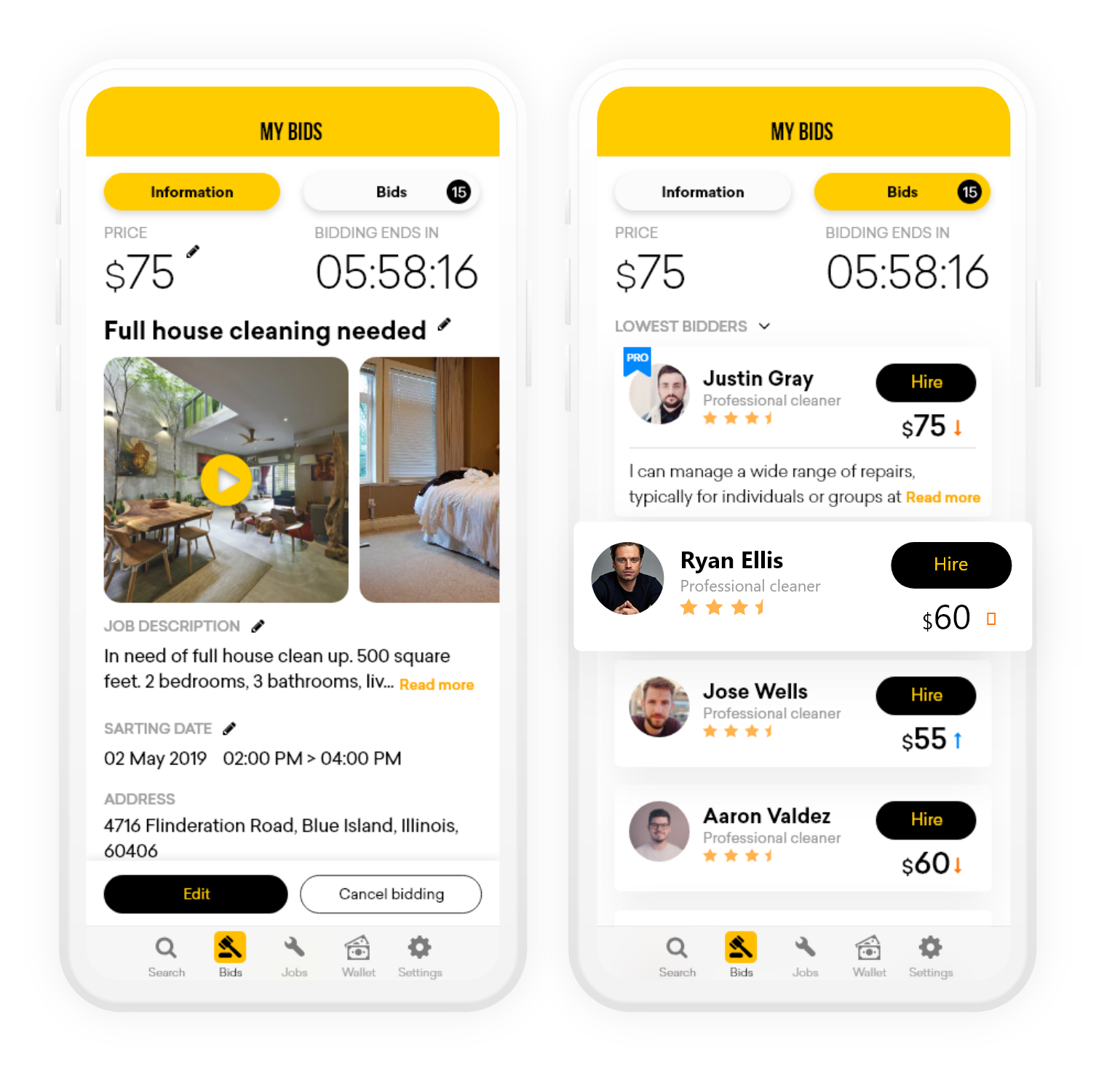 Job cmpleted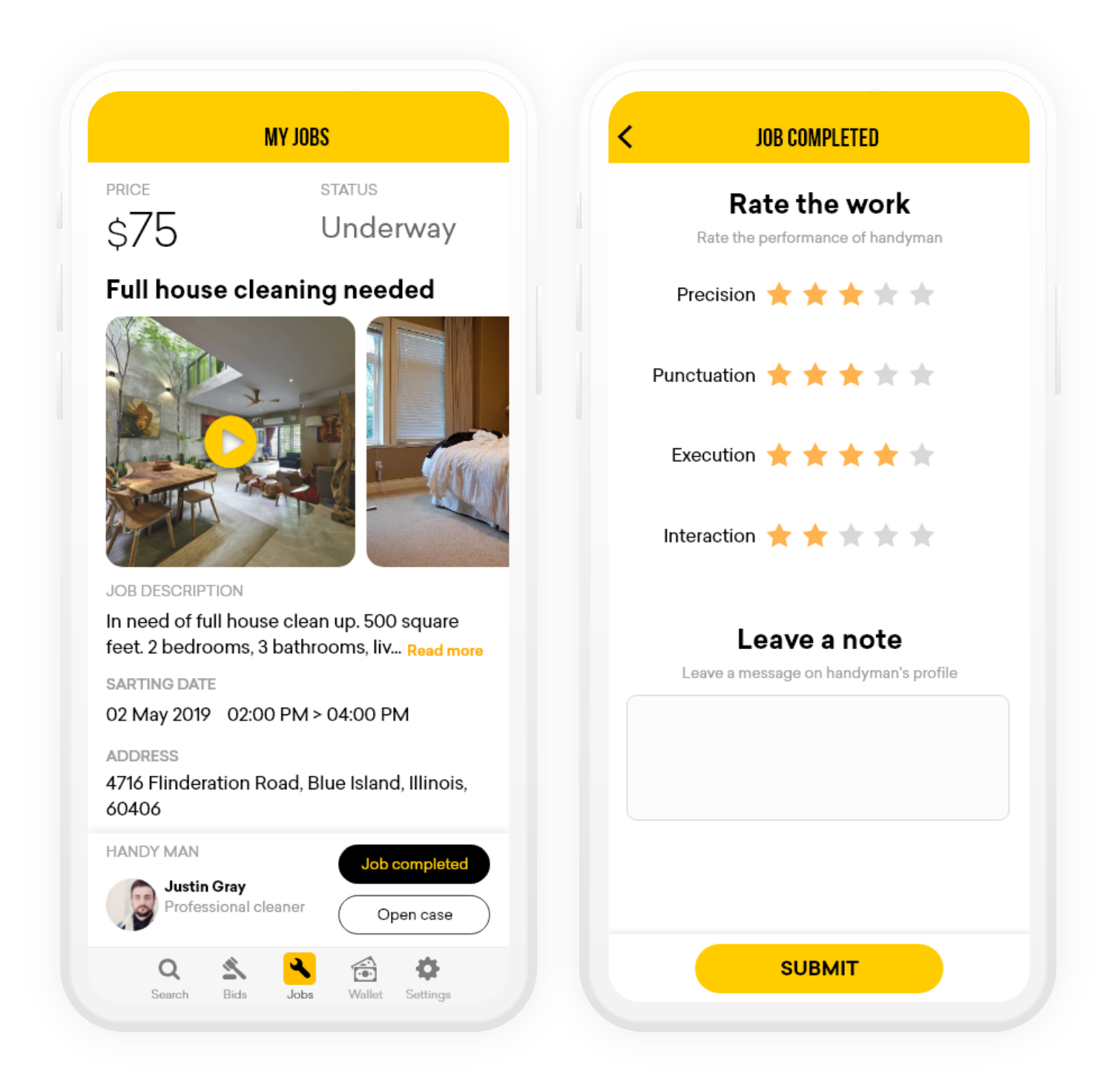 Client can rate the handyman's work after the completion of the job.
Handyman will have all jobs near him/her and is able to filter those jobs based
on highest price and time of starting.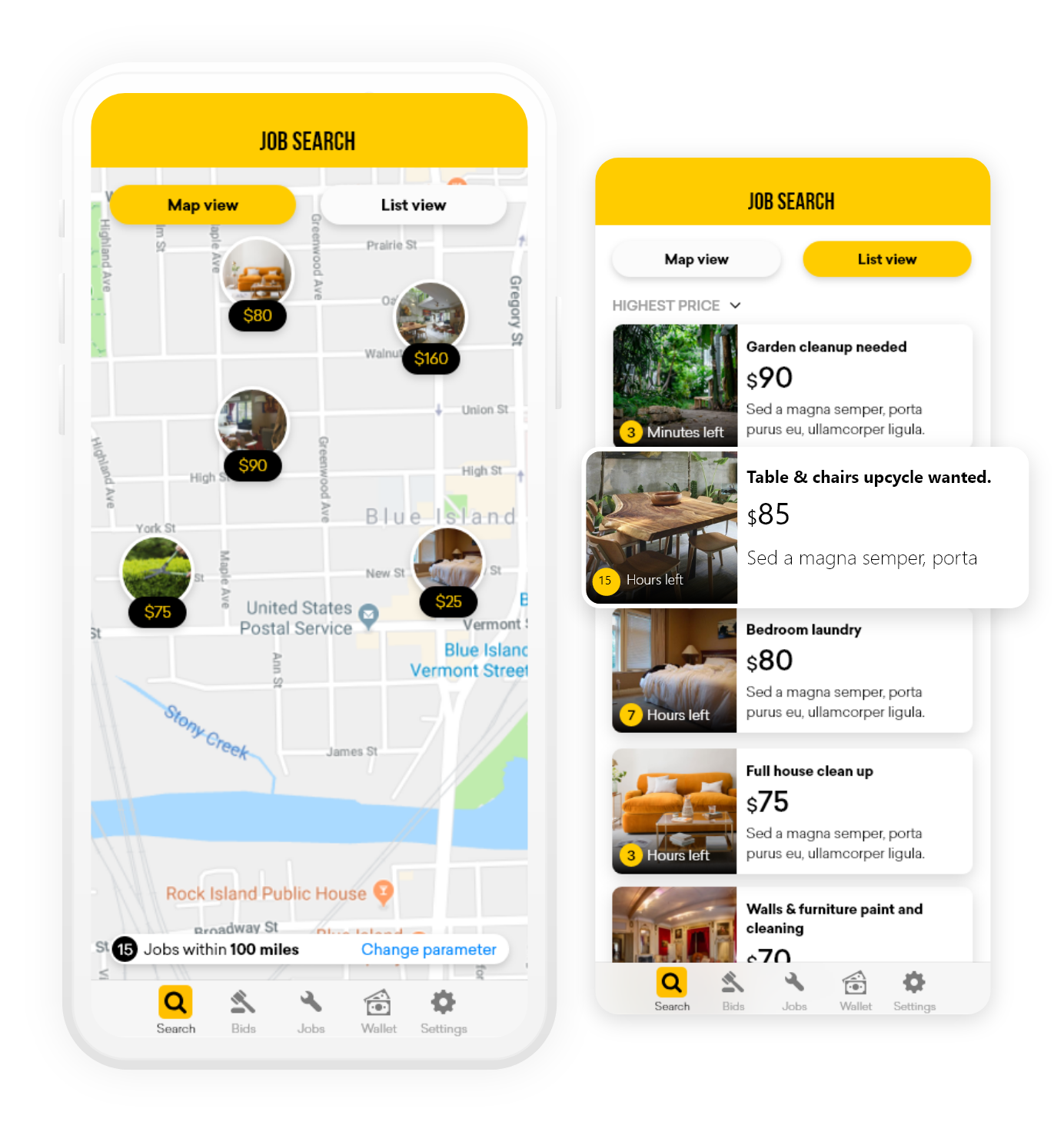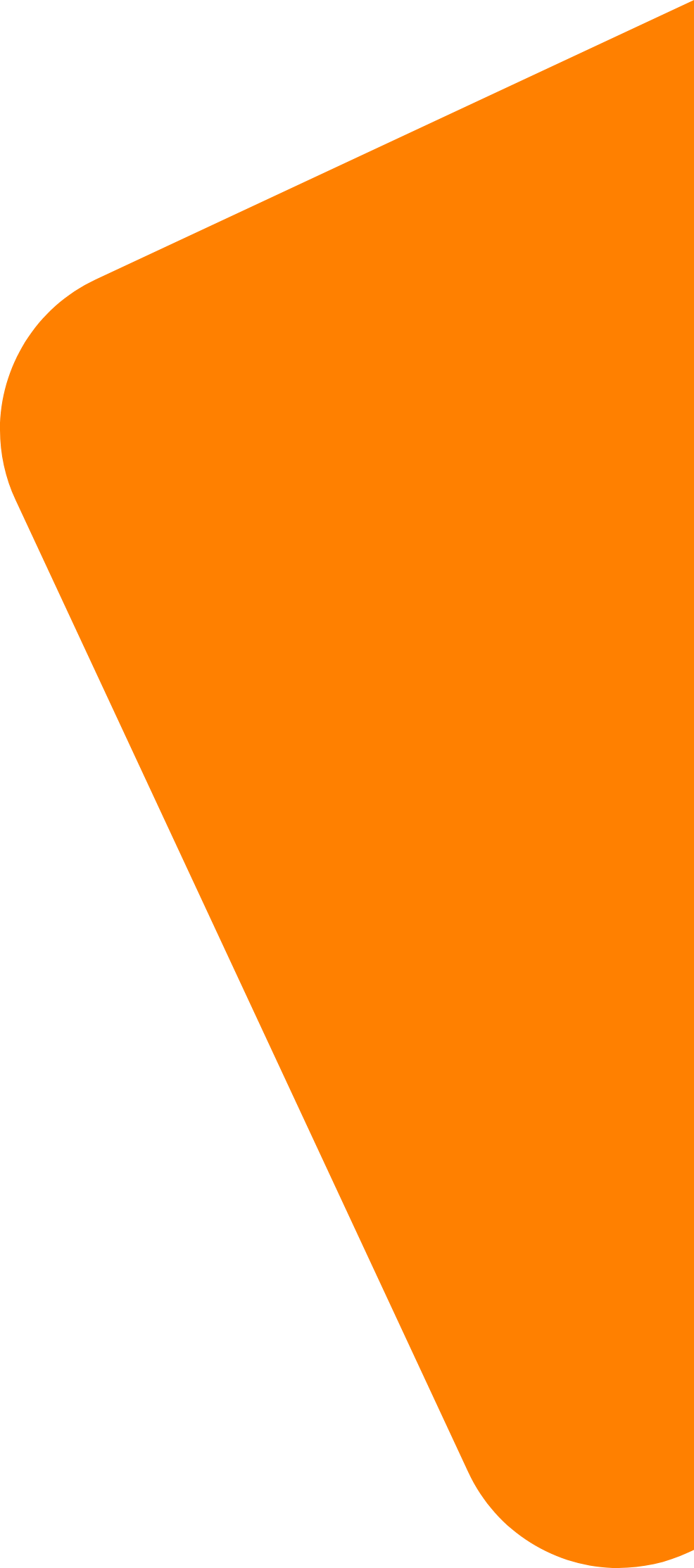 Handyman can join in bidding process and giving rates and notes on the job.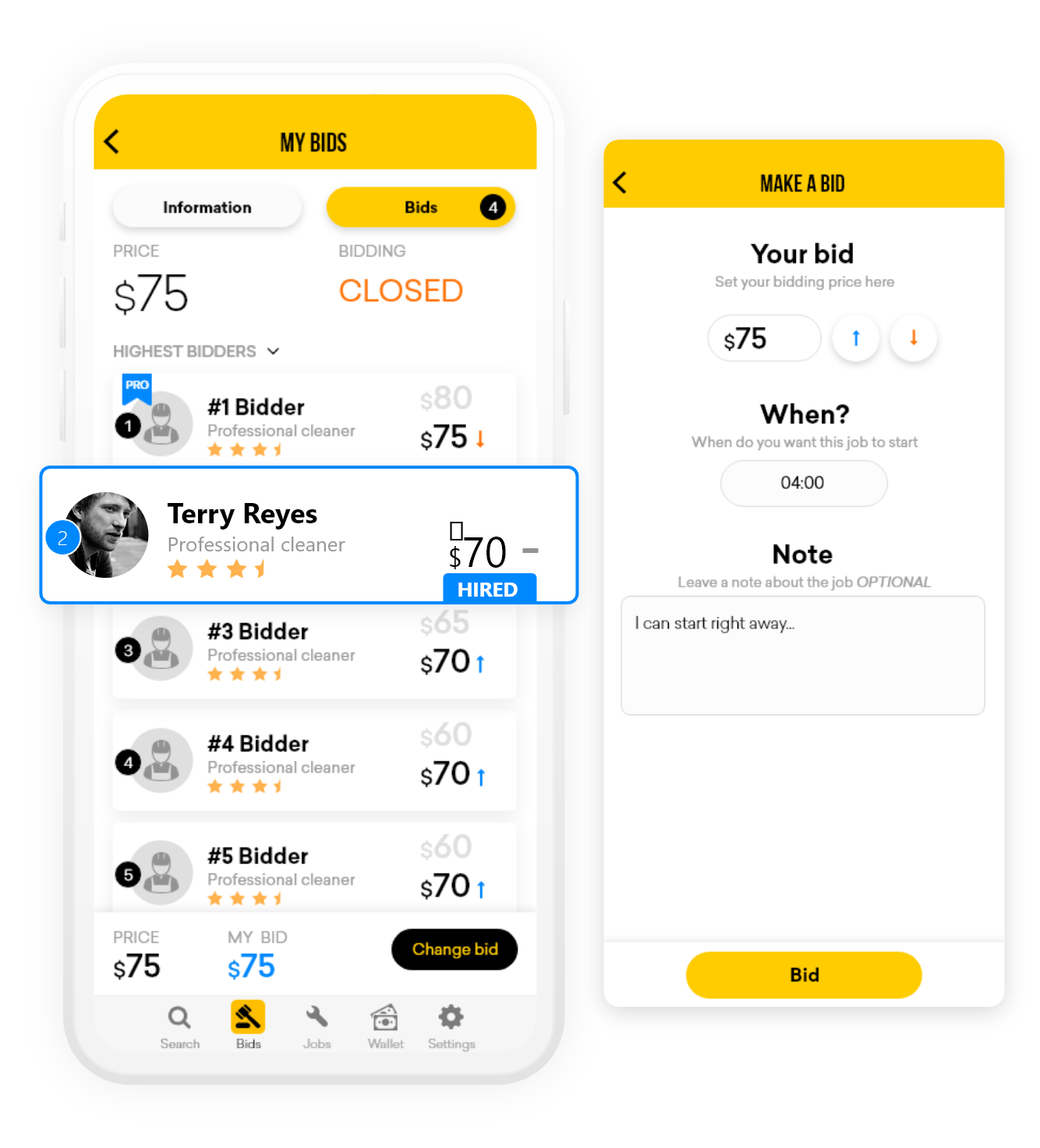 Handyman will be able to track earnings in a clear way using the wallet feature
where earnings are shown in days, weeks & months.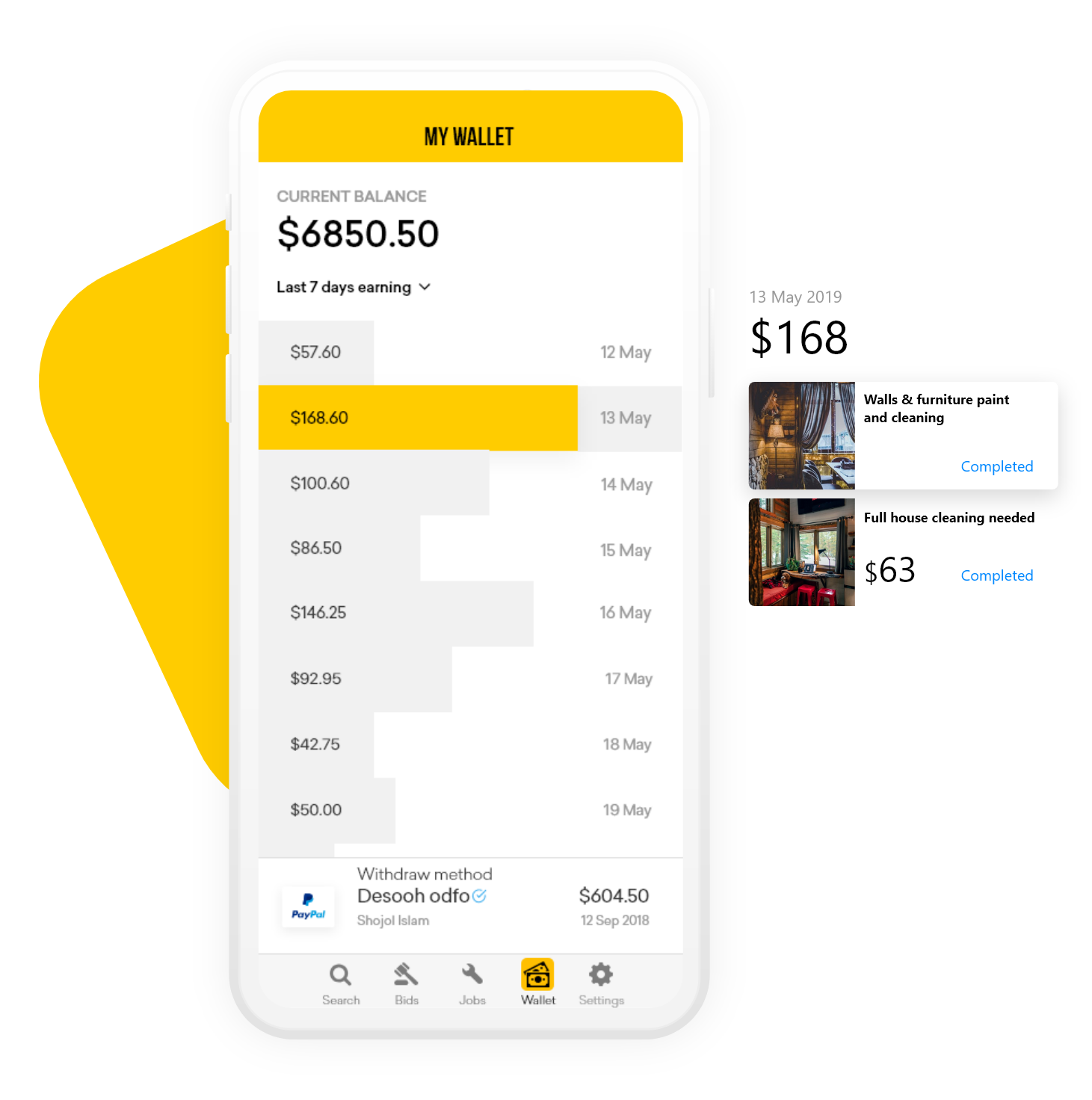 Being able to handle multiple jobs a day, the handyman needs the perfect
organizer where jobs are set in a personal calendar and reminder notifications
for upcoming jobs.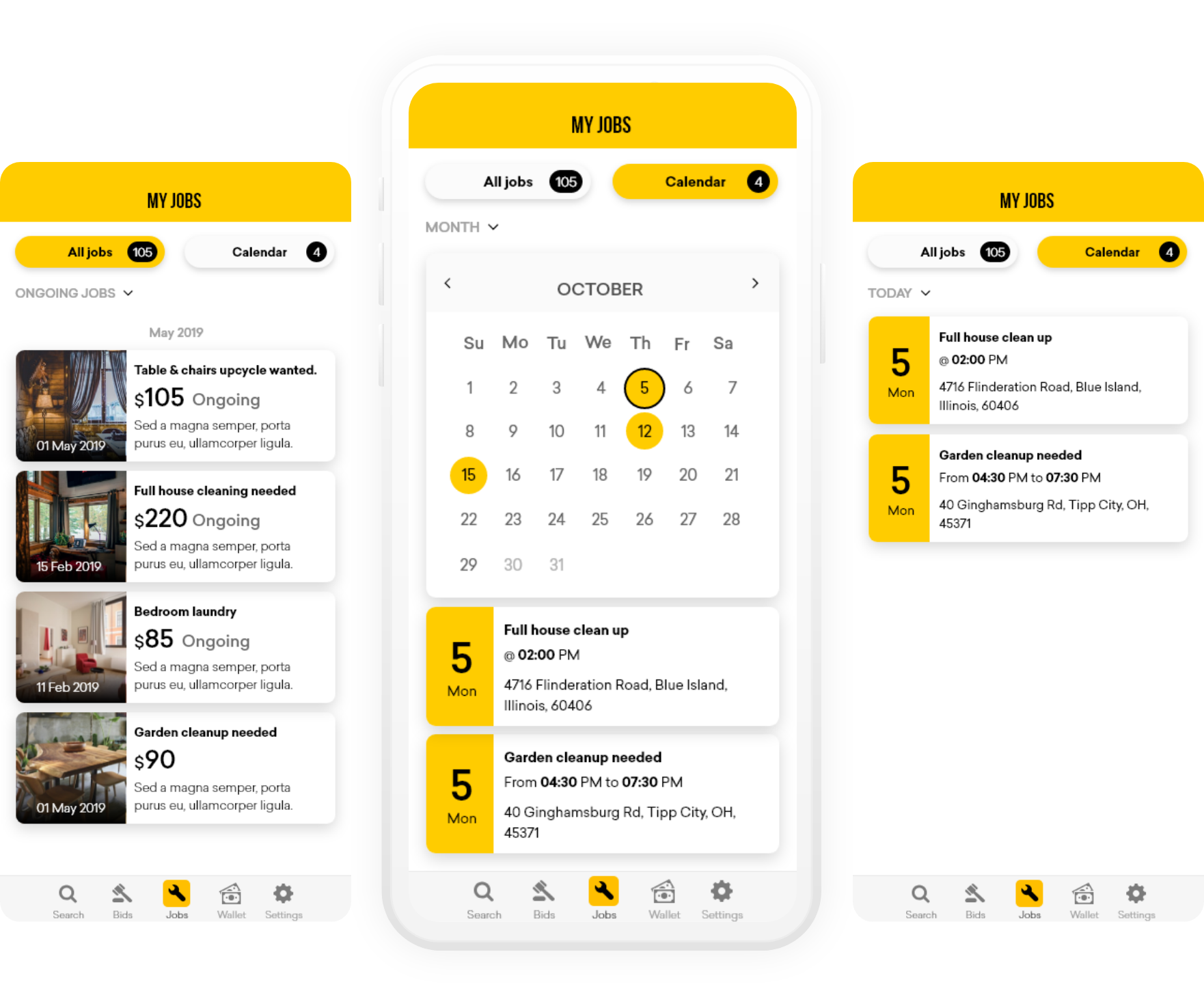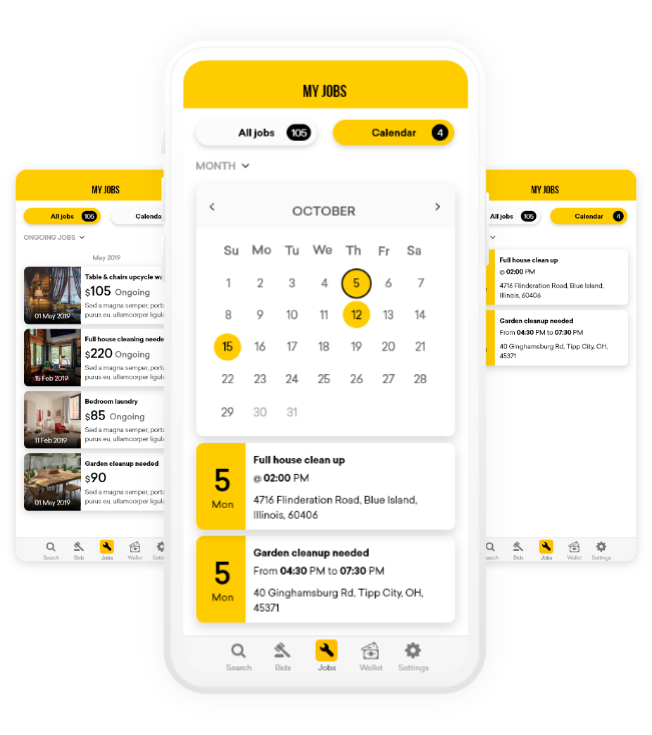 Do you have a project?
We would love to talk about it
Contact us