Industry
Online Marketing
Project features
Login System
Social Media & SMS Confirmation
Social Media Features
(Follow, Unfollow, Like)
Online Payment Integration STRIPE
Push Notification (FireBase)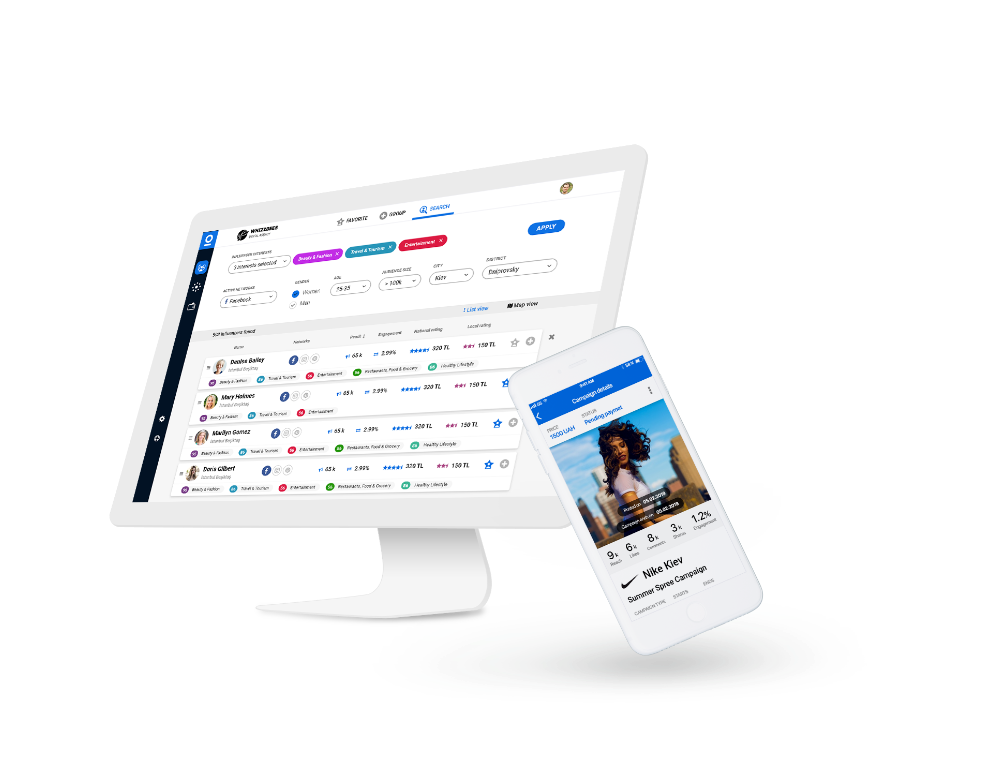 Project overview
Influenzy brings together content sharing analytics and influencer identification into one simple dashboard. Brands are using Influenzy to expand their reach and increase the likelihood of resonating with their target audience. Influenzy's AI analyses thoroughly and ranks influencers by quality followers and authentic engagement. We gather raw data from different sources, depersonalize and clusterize it, taking only real followers and likes from them into consideration. The algorithm then ranks influencers and forms the global top influencers' lists, updated daily.
Technology index
We dedicated customized features for each client according to their
needs and requirements.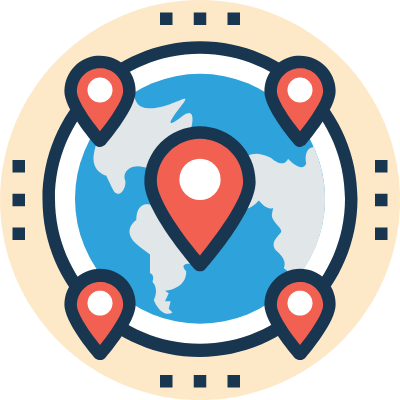 Agency
Agency can have multiple clients
to manage their campaigns.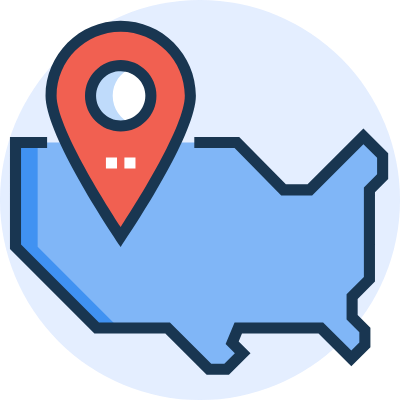 National Brand
Famous brands who wants to
start their own campaigns.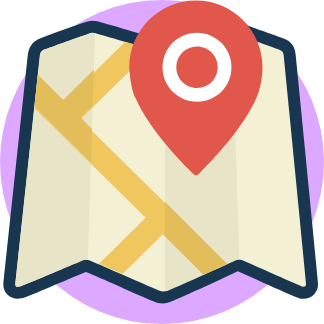 Local Brand
Small businesses and startups
who has limited influence range.

Clients will have access to a large influencer database where they can narrow
there search and locate the qualified influencers that best fits their campaign
targets.
Influencer search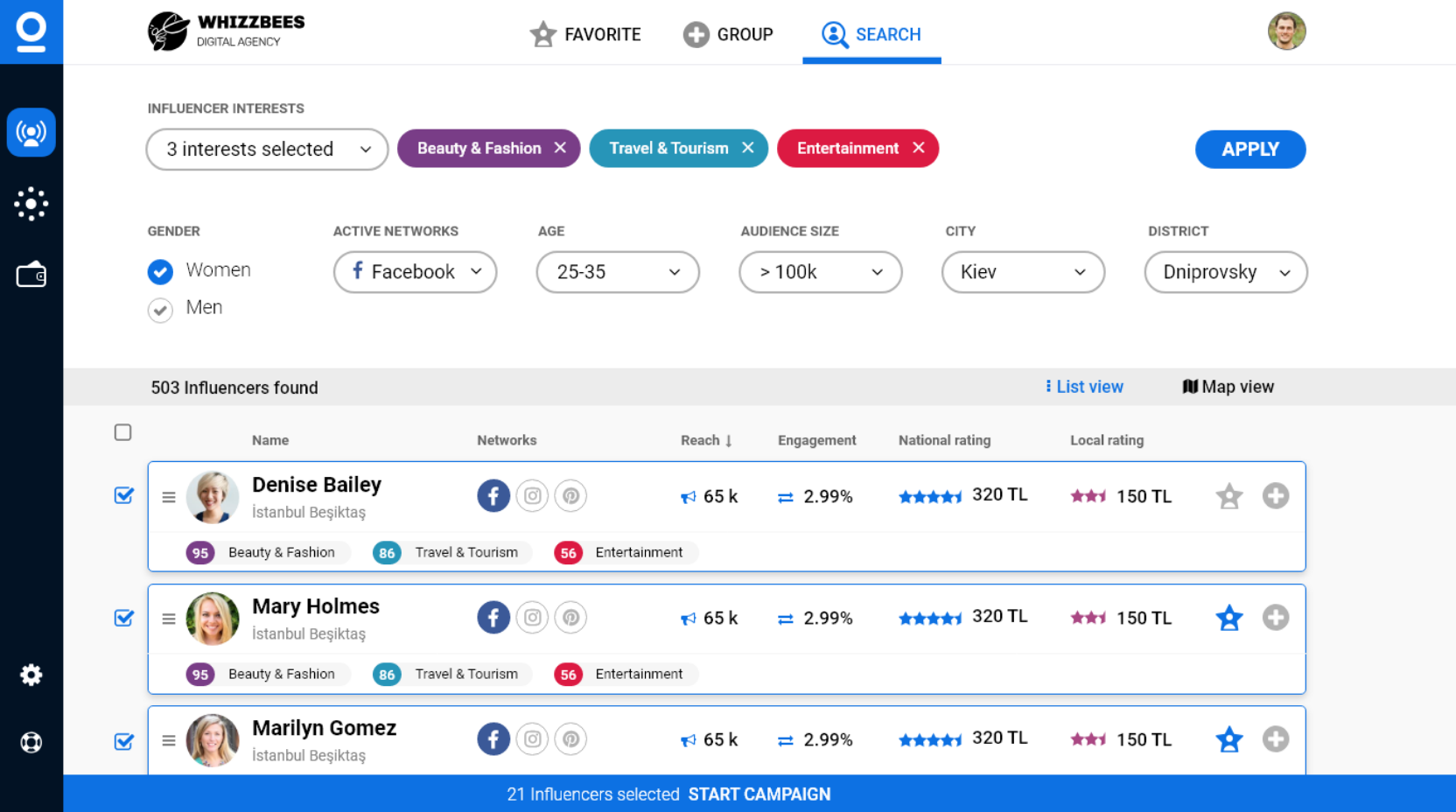 Map view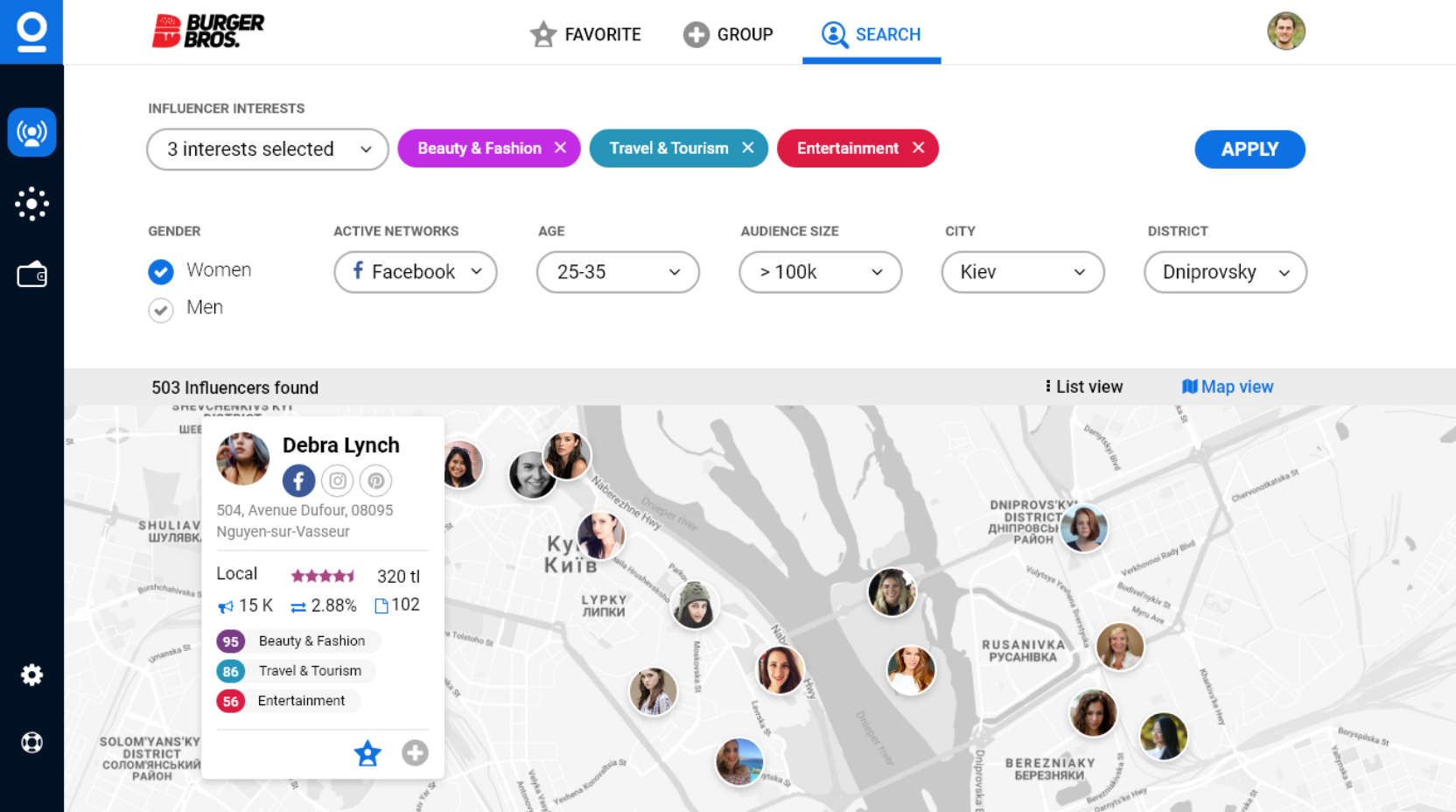 Influencer details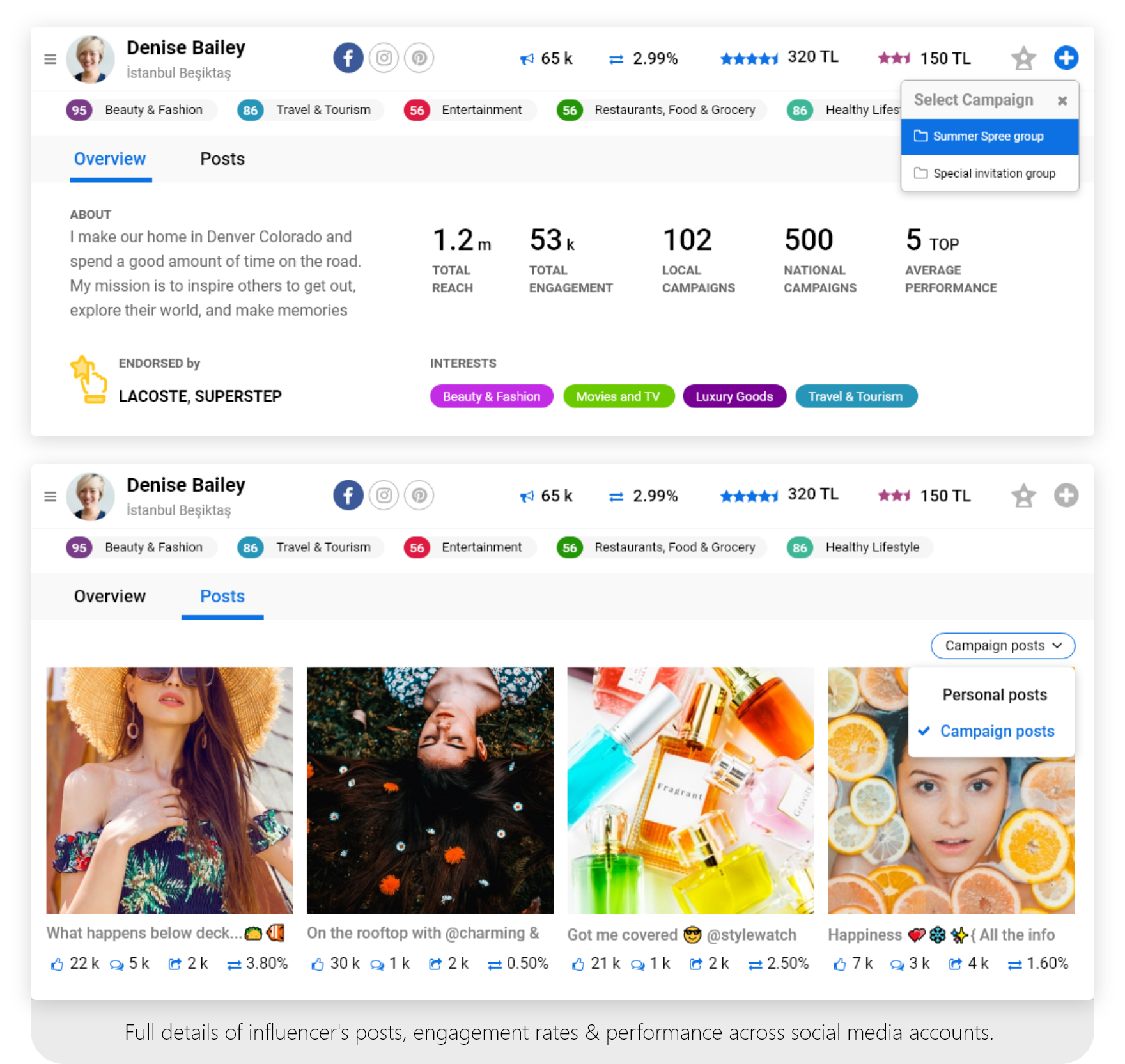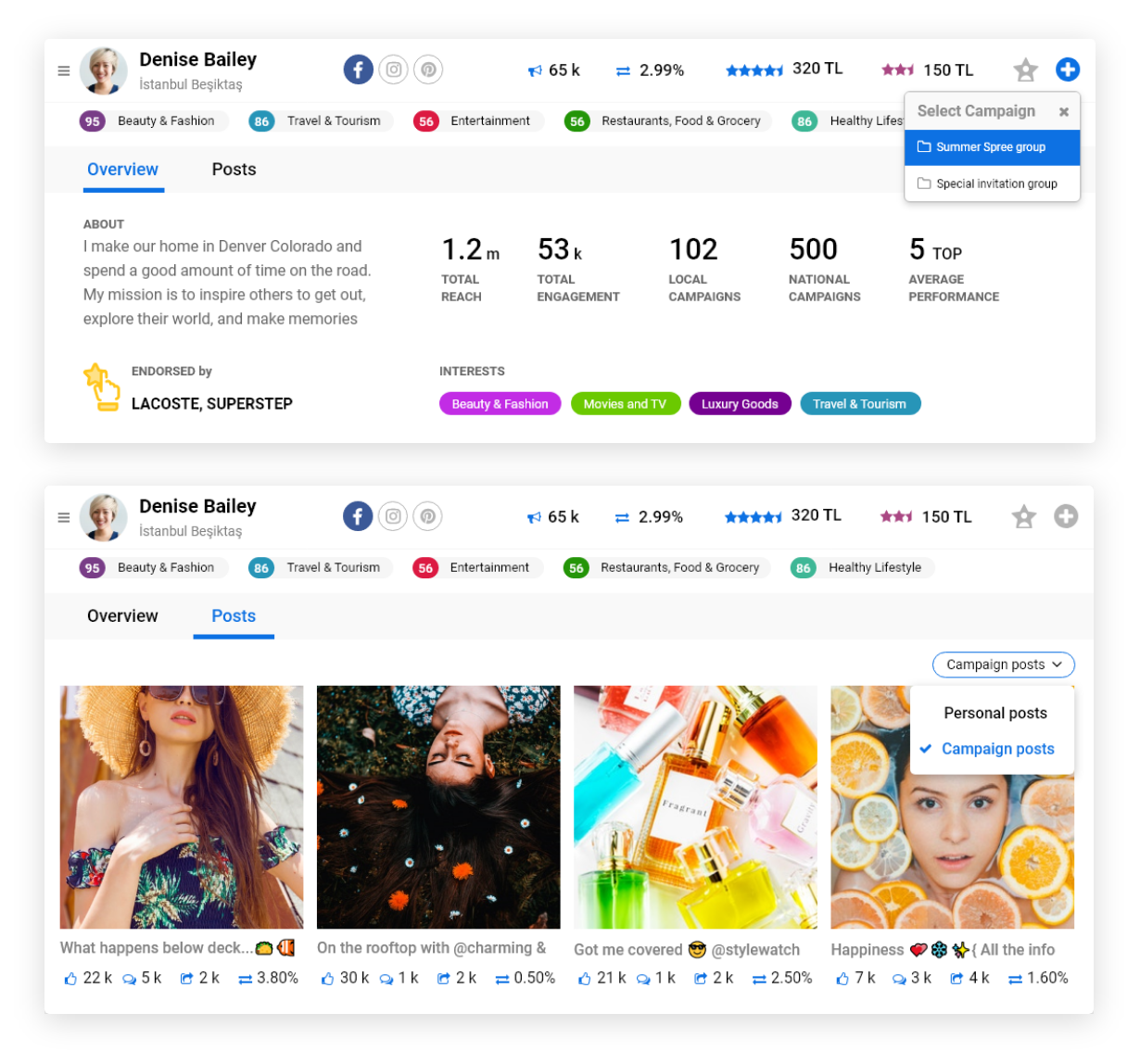 Full details of influencer's posts, engagement rates & performance across social media accounts.
Groups & favorites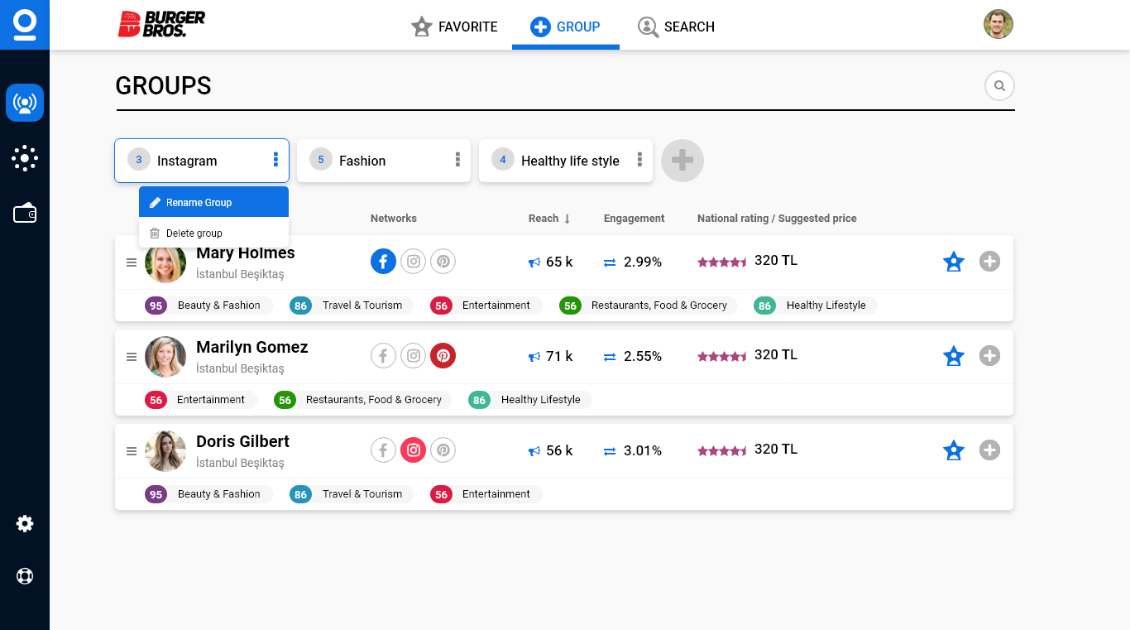 Campaign creation is built in clear stages, allowing the client to set their kind
of campaign, budget, influencers & instructions.
Campaign Type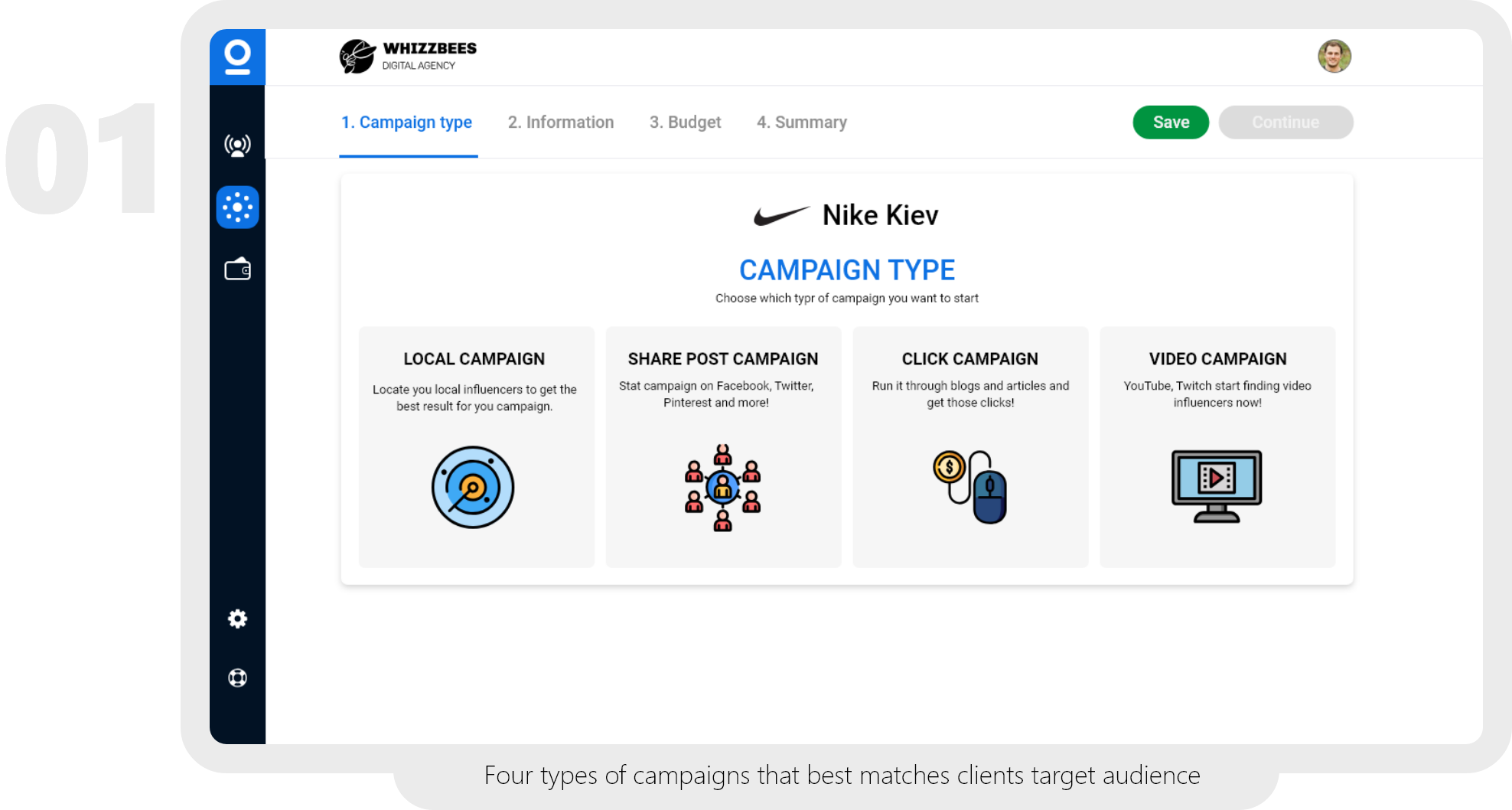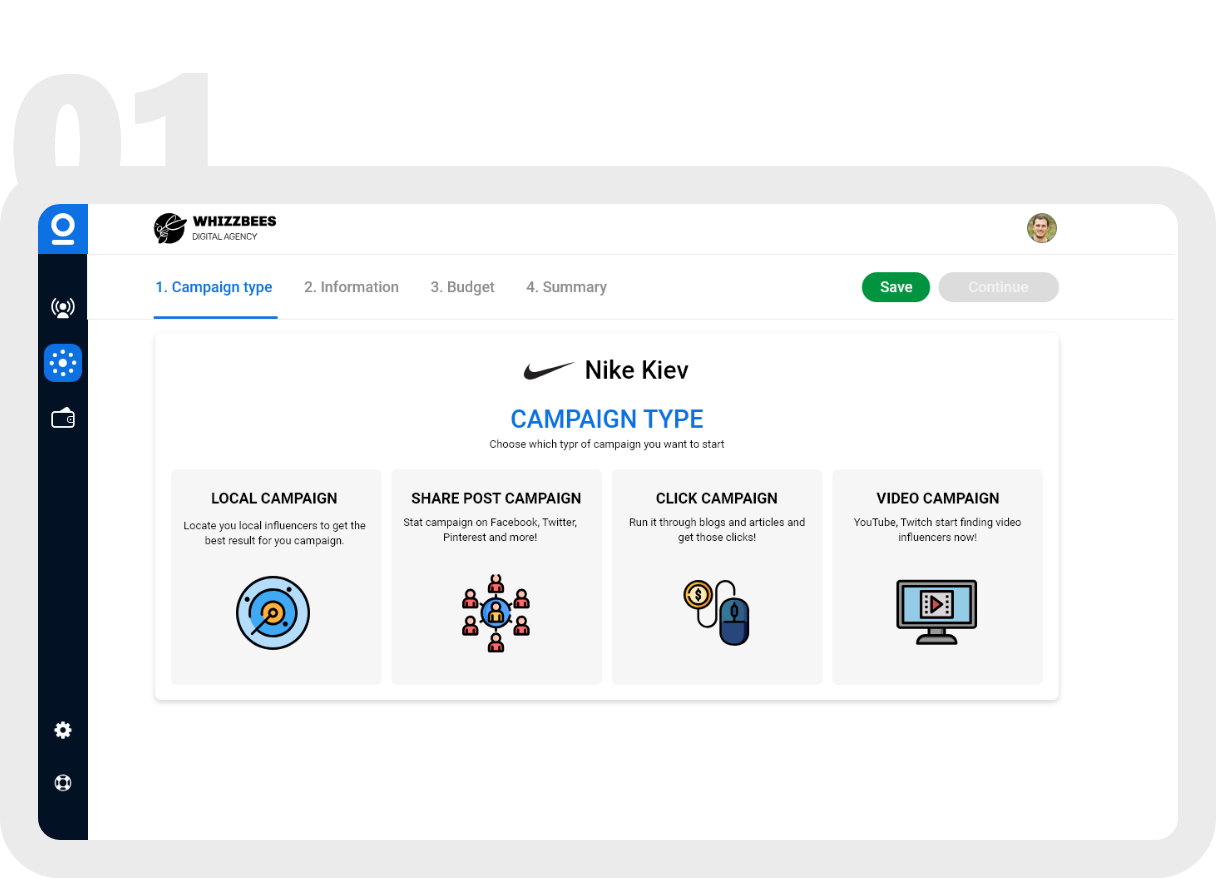 Four types of campaigns that best matches clients target audience
Campaign Information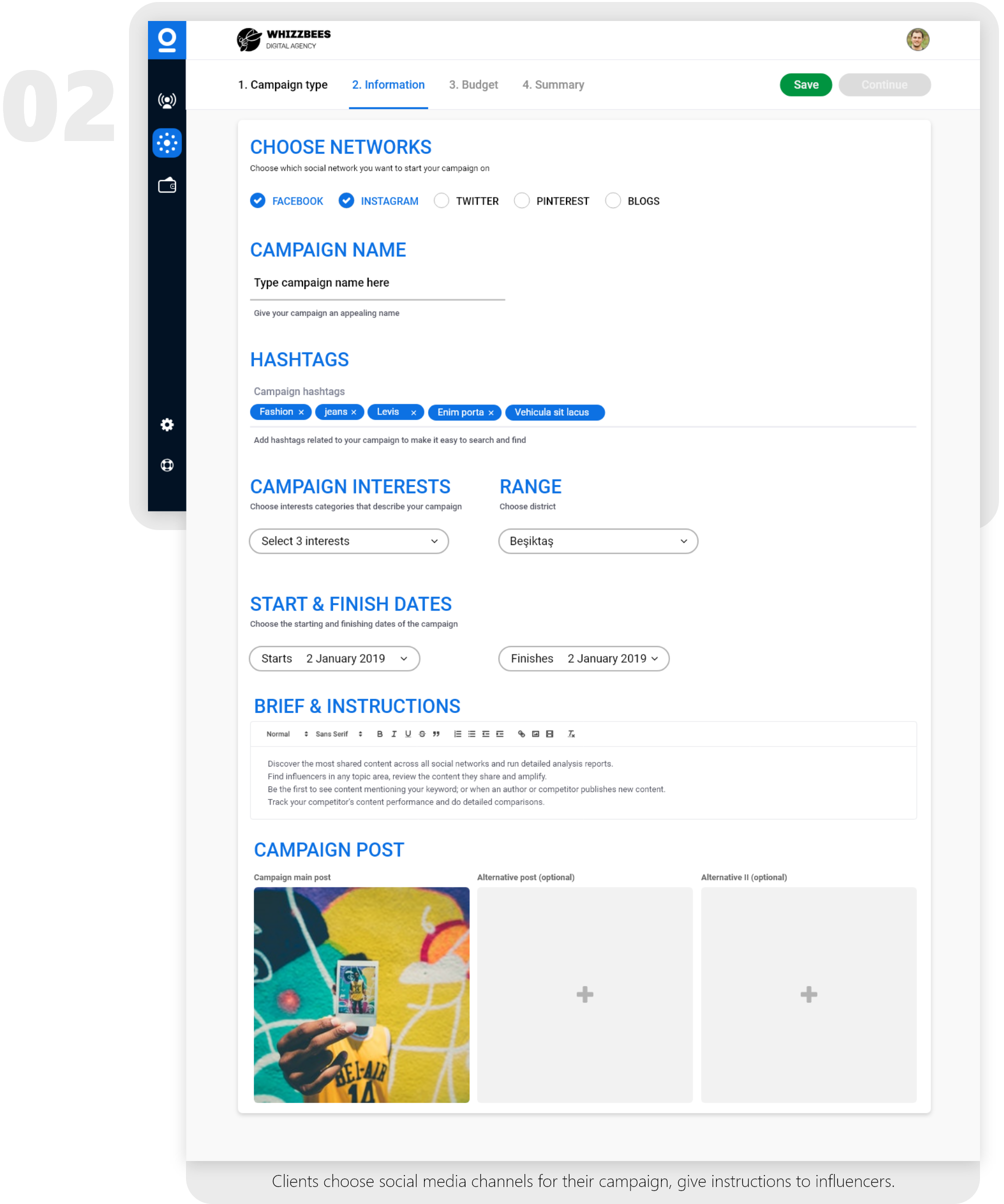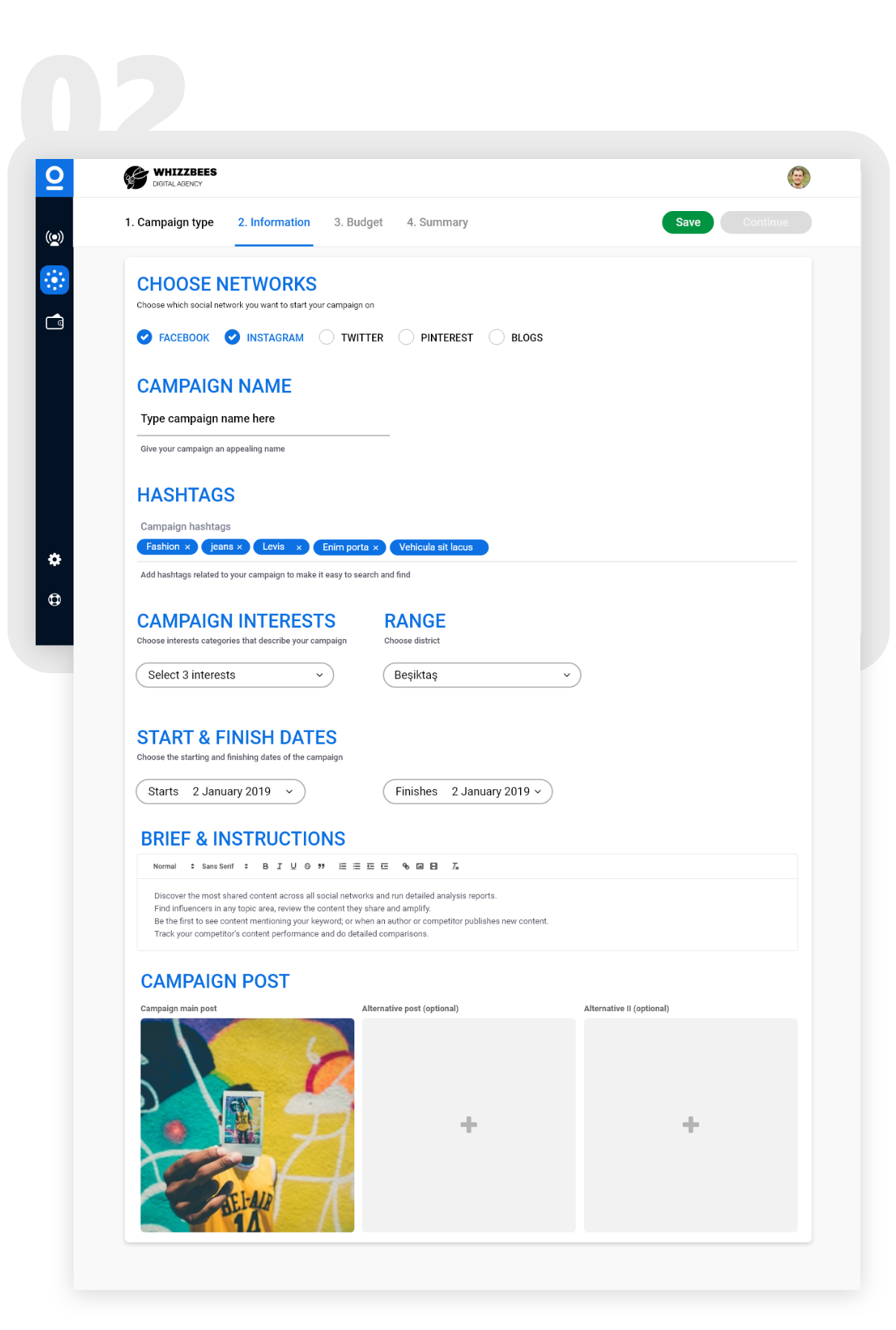 Clients choose social media channels for their campaign, give instructions to influencers.
Setting campaign budget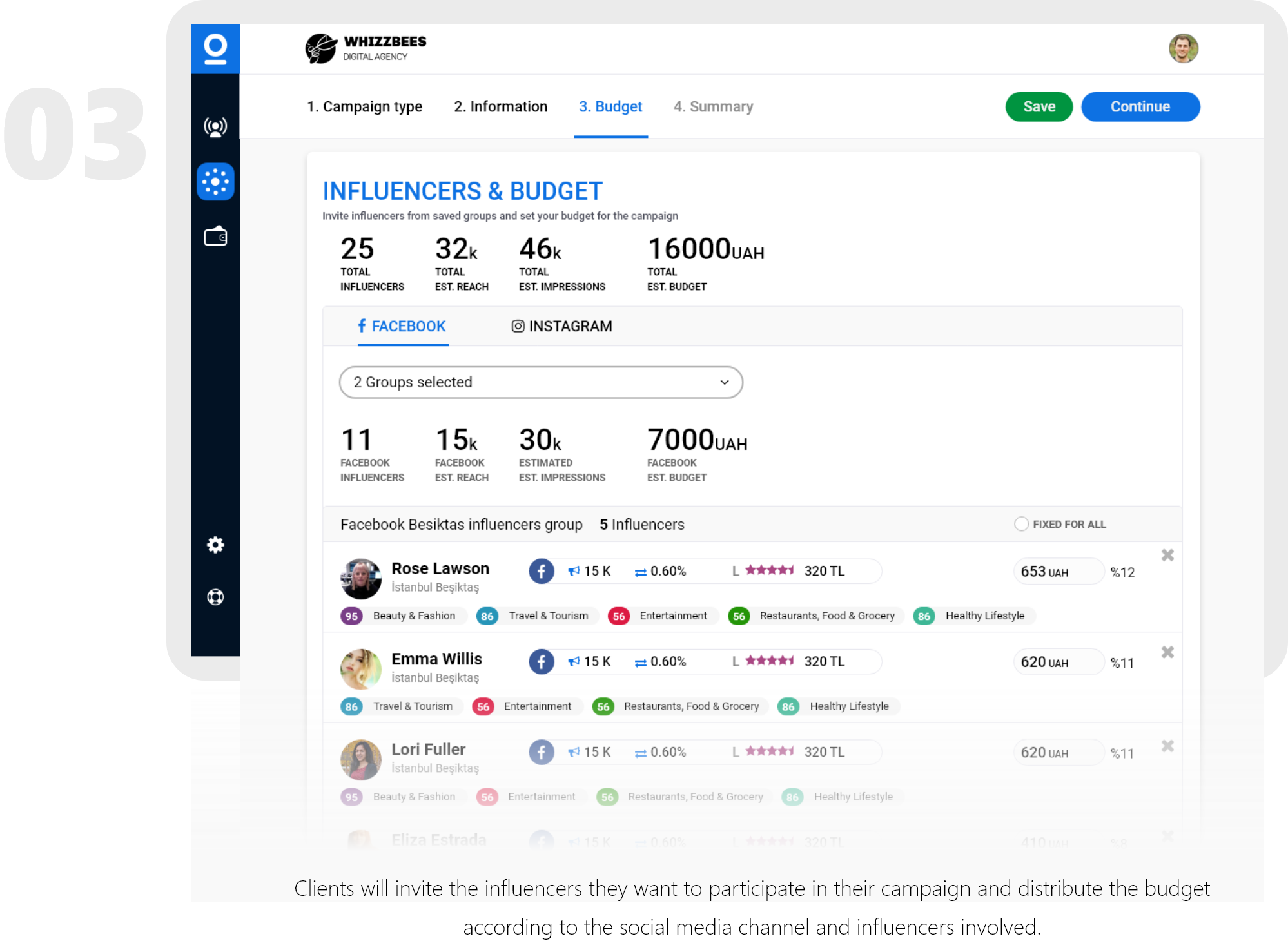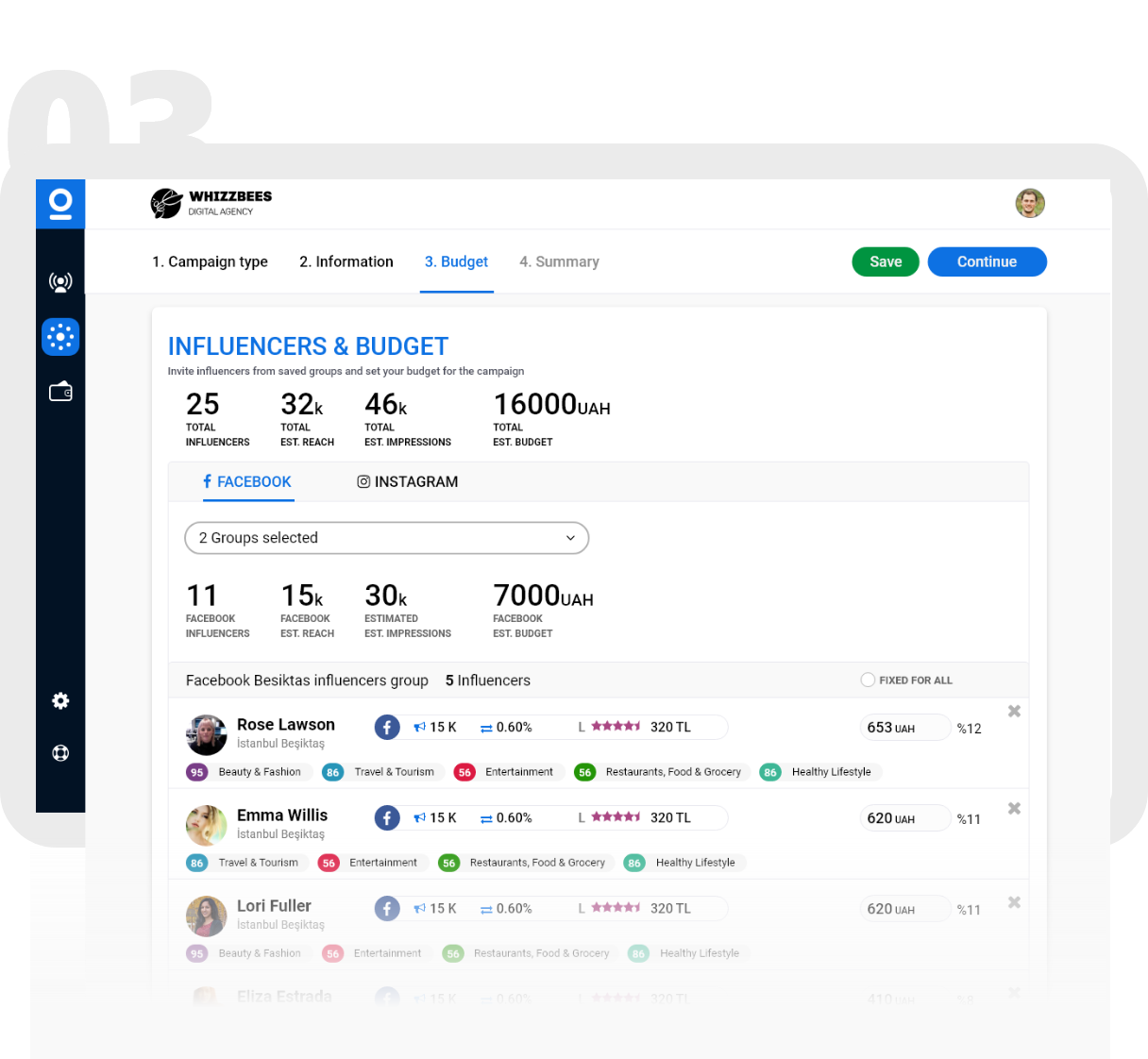 Clients will invite the influencers they want to participate in their campaign and distribute the budget according to the social media channel and influencers involved.
Campaign monitering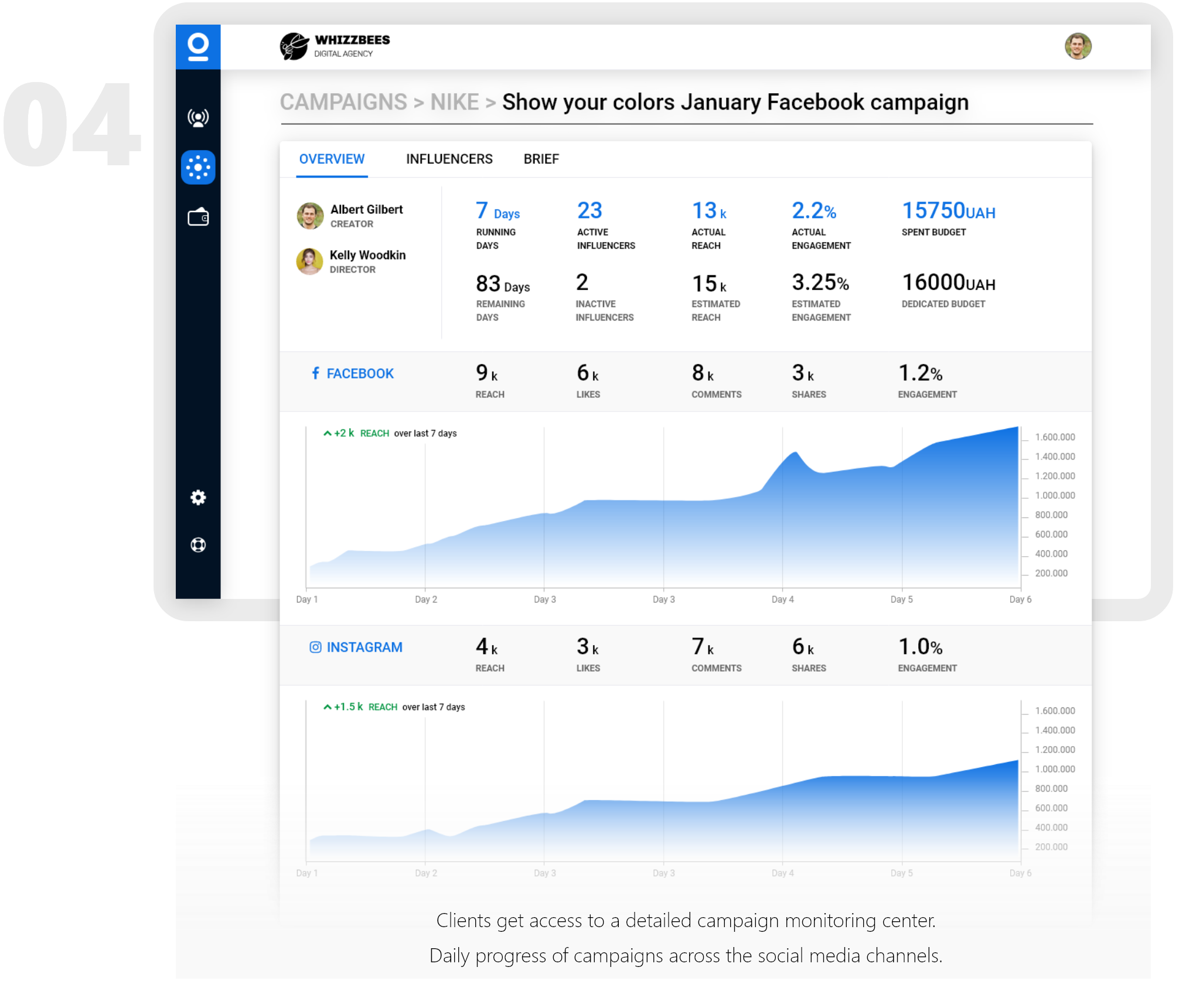 Clients have finance accounts to top-up and spend from.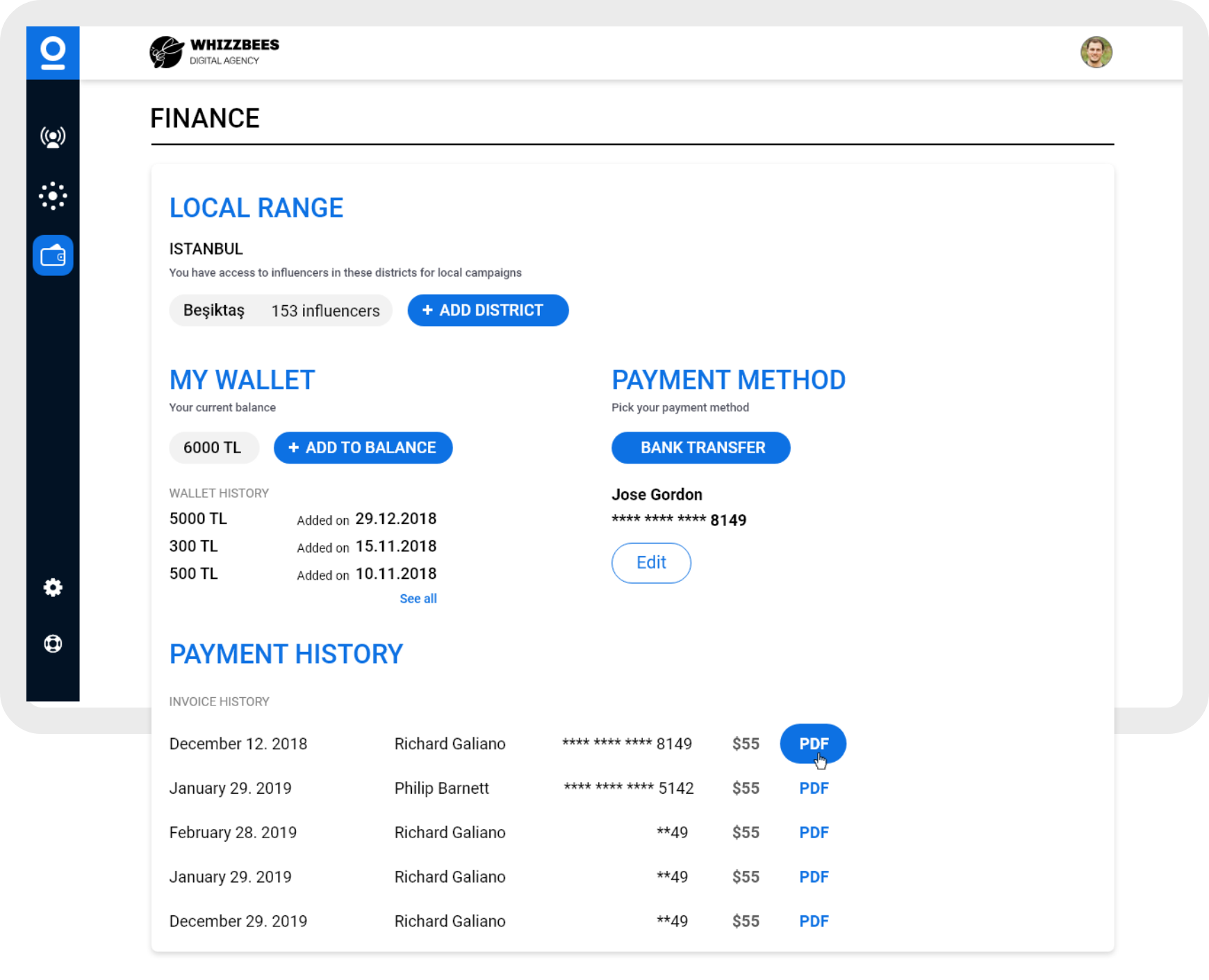 5
Influencers application
Influencers will define their interests and connect their social media accounts. After
moderation, qualified influencers will accepted.
Influencer registration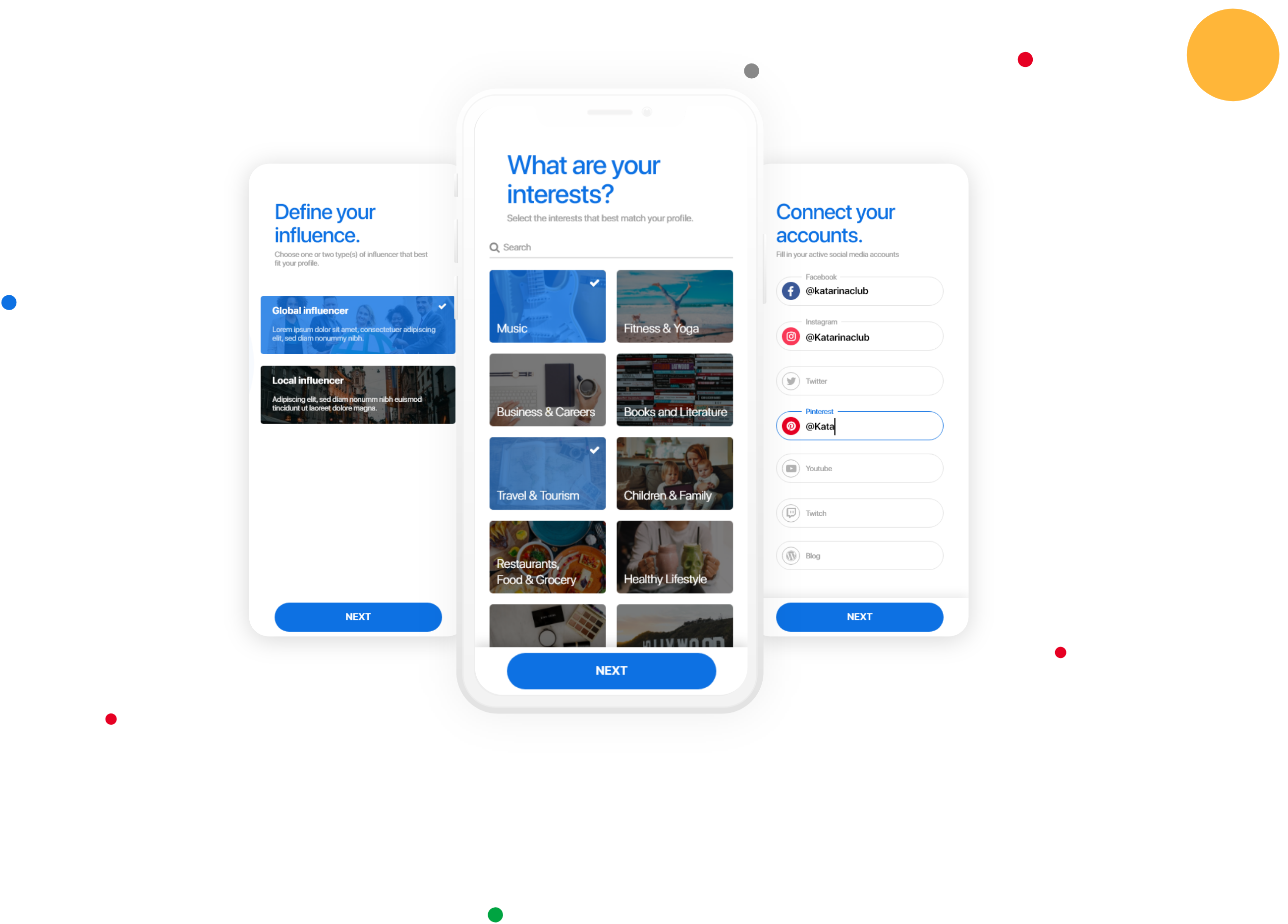 Influencer profile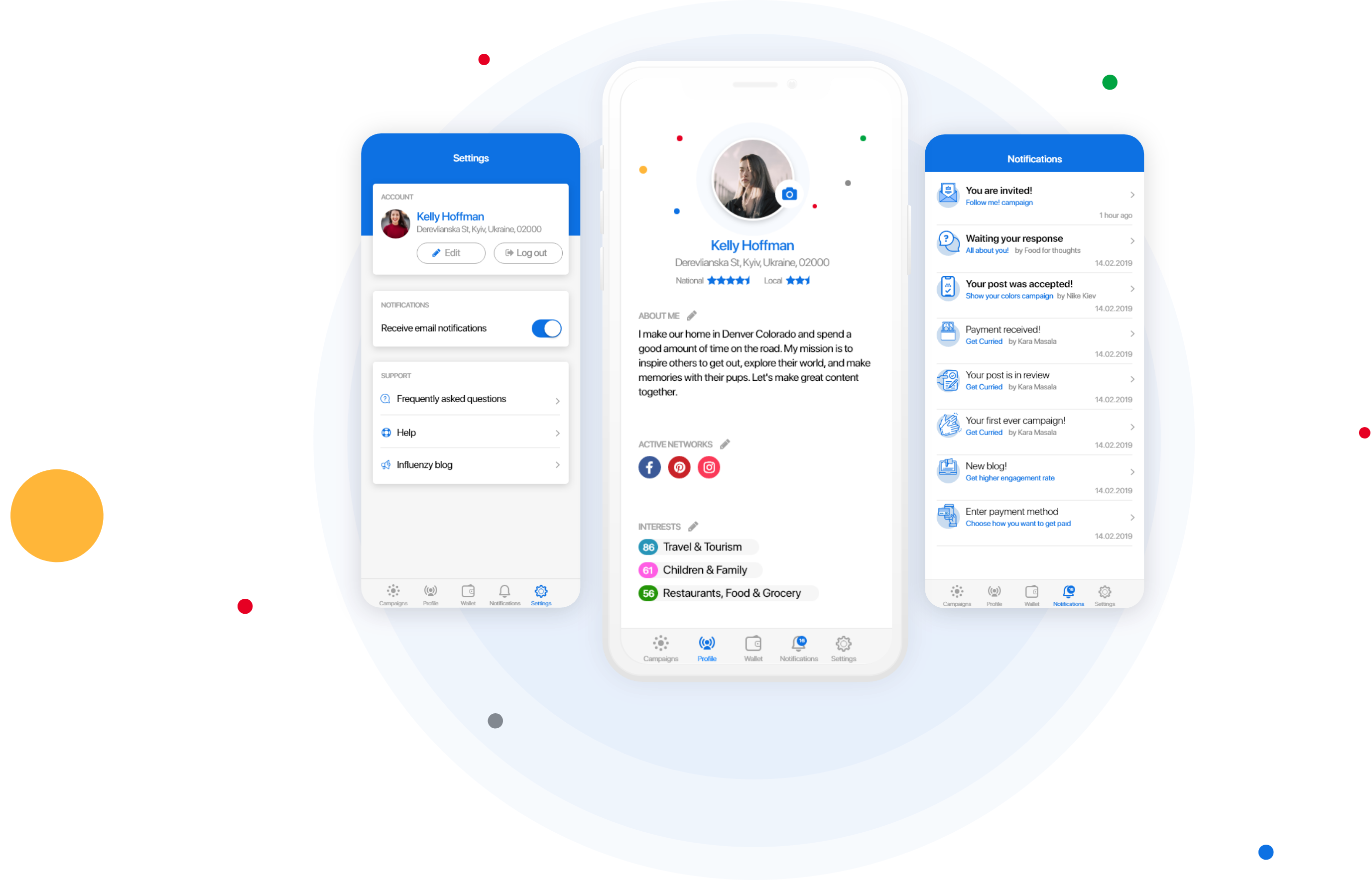 Influencers will push notifications for latest updates about campaigns they participated.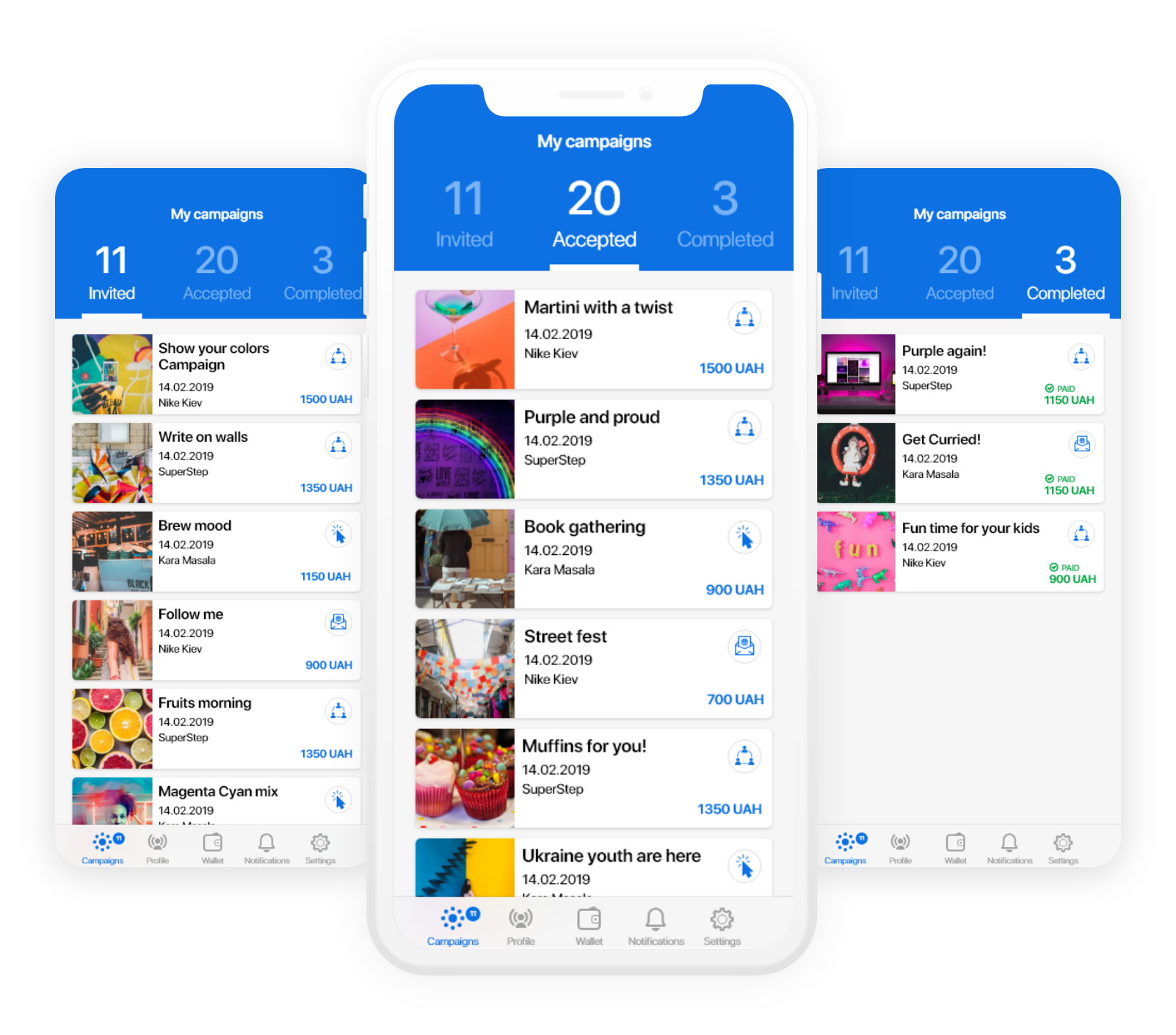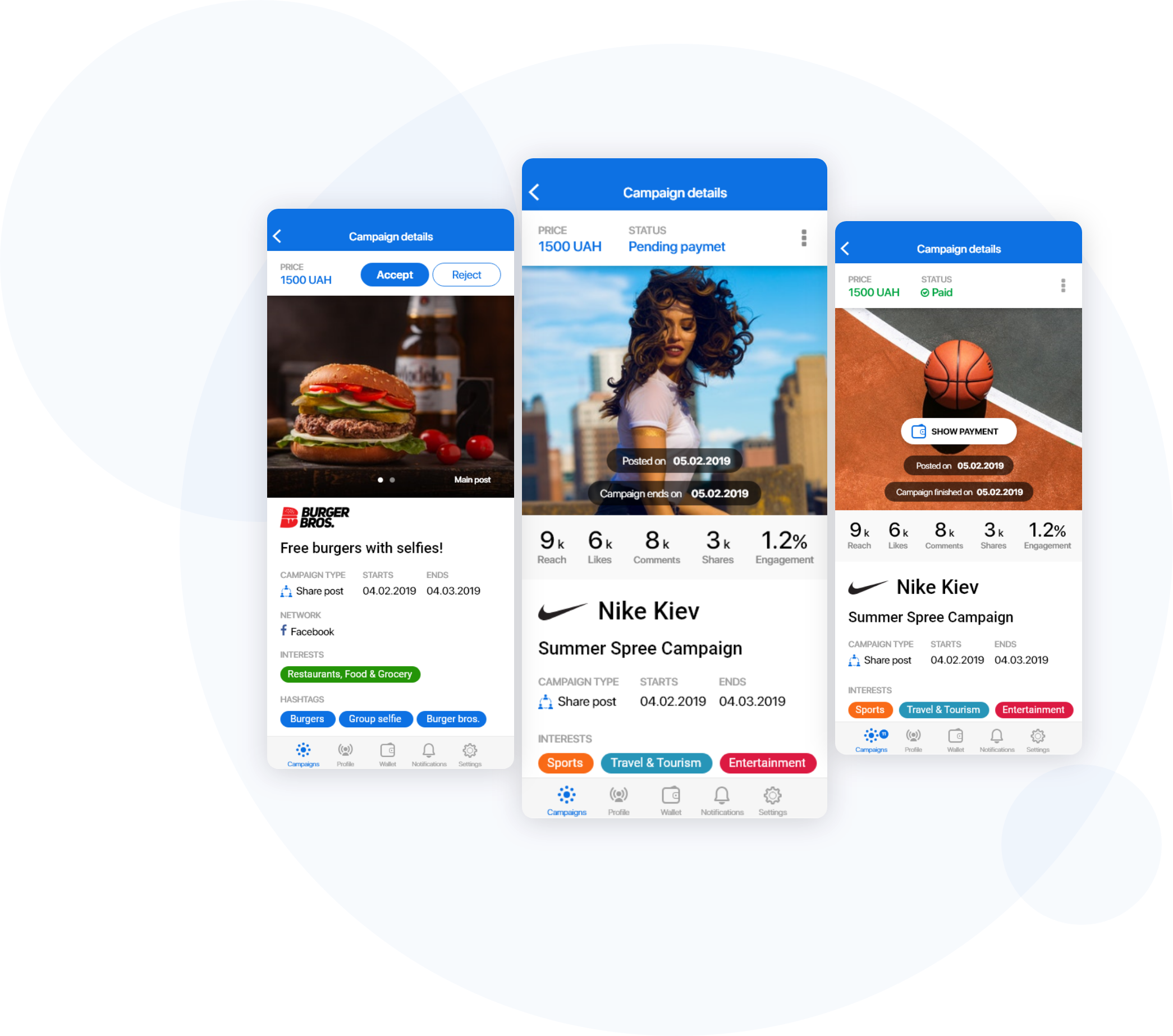 Influencers can accept invitation to campaigns and share on social media accounts in one click.
Do you have a project?
We would love to talk about it
Contact us