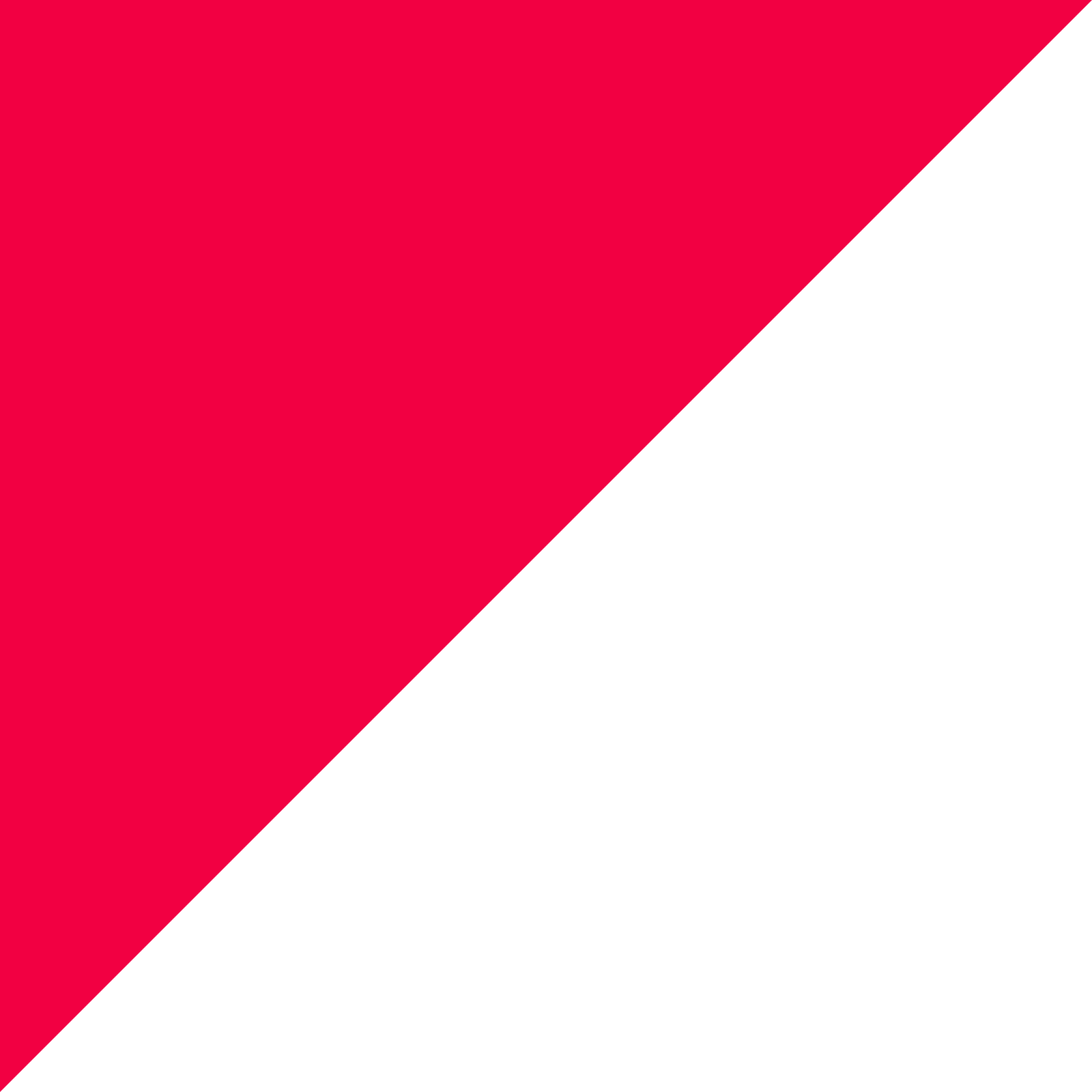 Project features
Login System
Social Media & SMS Confirmation
Social Media Features
(Follow, Unfollow, Like)
Online Payment Integration STRIPE
Push Notification (FireBase)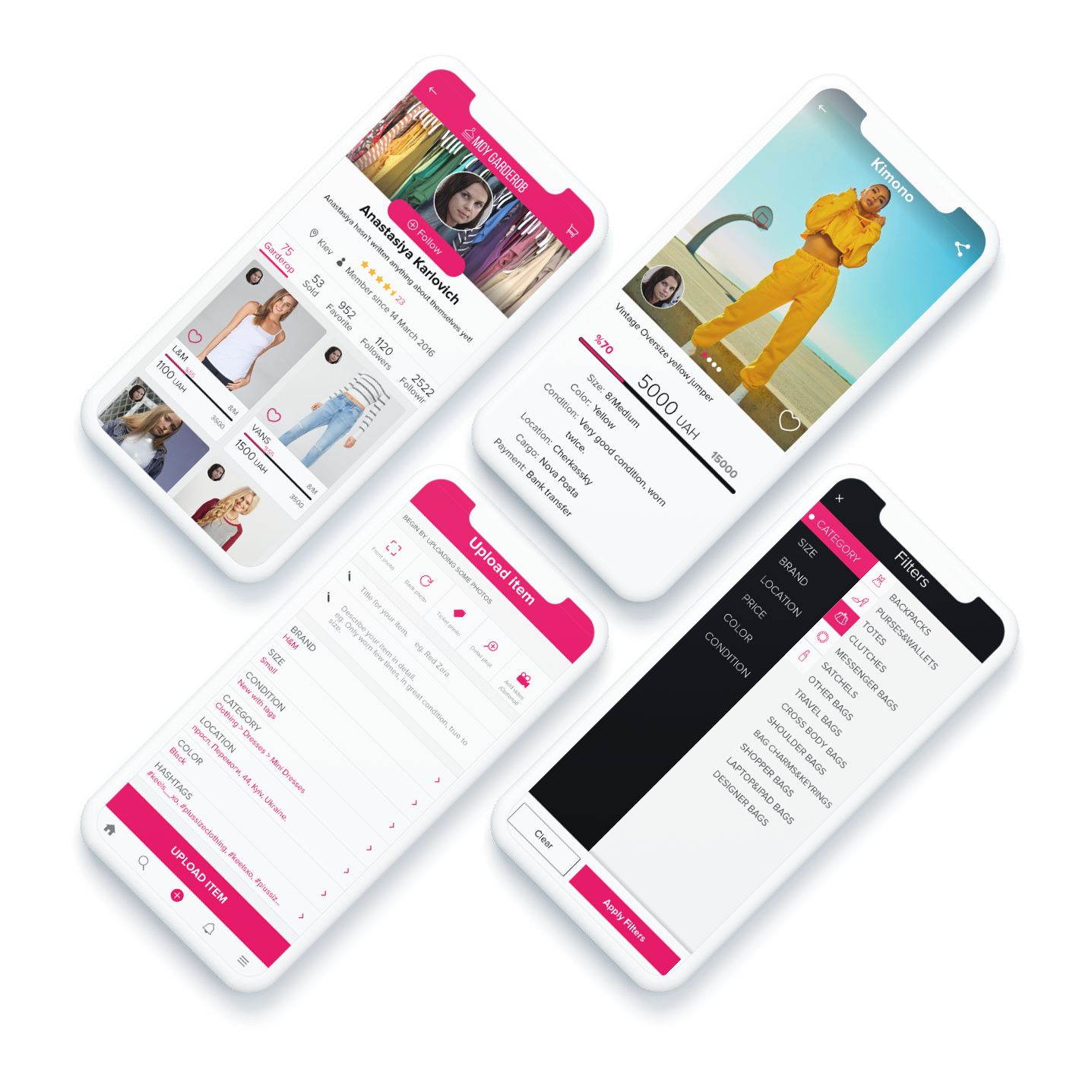 Project overview
The project was initiated with responsive design in mind. At the early stage of prototyping, we thought about what users will require first when visiting the website and then laid the content accordingly.
Moygarderob is an e-commerce platform where users create their boutiques and sell their second hand clothes.
Technology index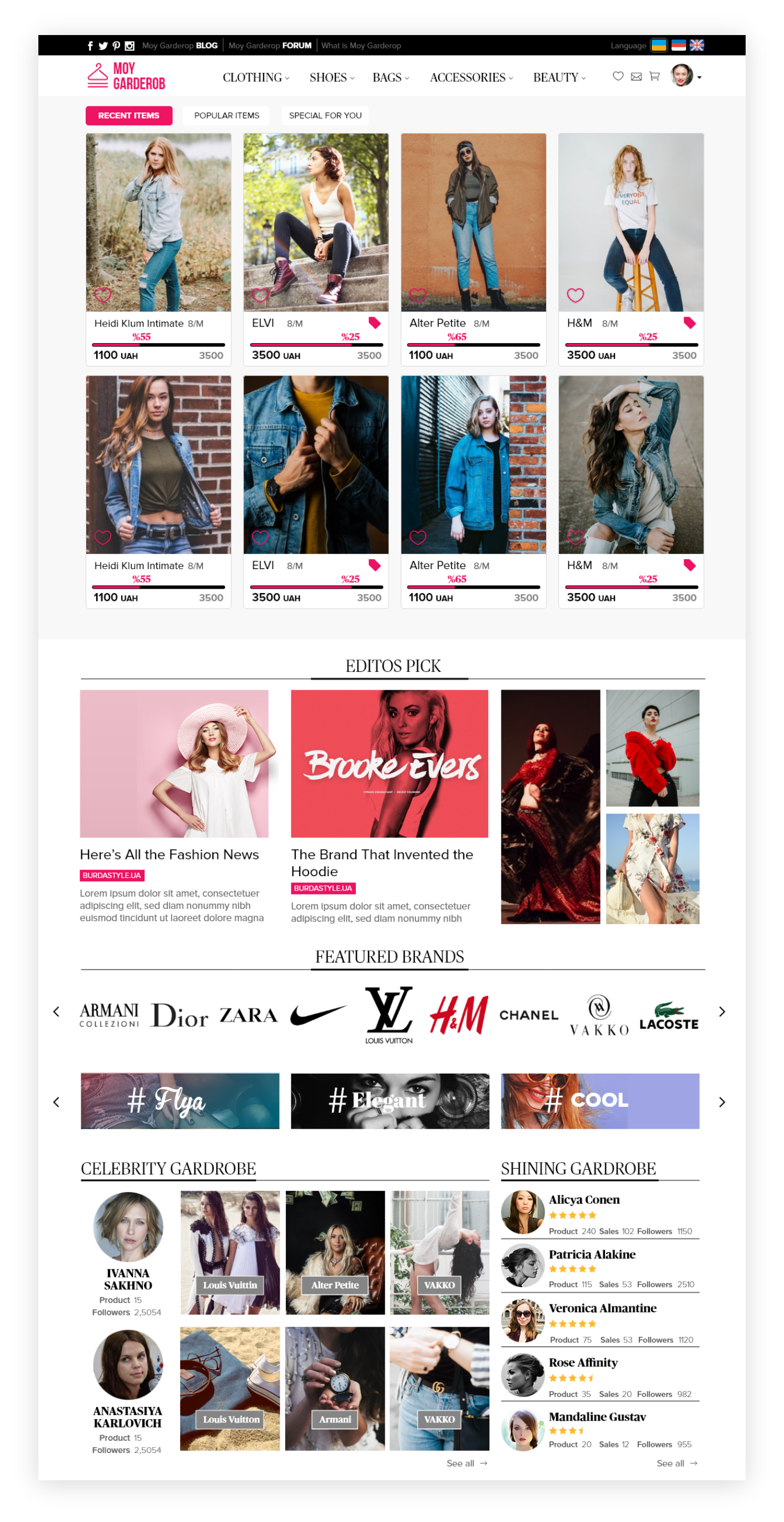 Latest uploads
Recent, popular & special product based on users sizes and likes.
Desktop notifications
Users get notification on their desktop to get notifications of sales, comments, favorites.. etc.
Editors selection
Editors create collection of products that fits a season or occasion.
Hashtags
Fast search for a certain brand or hashtag.
Celebrity & Popular users
Dedicated section in home page for celebrities profiles and highest rated users based on items uploaded, sold, followers & favorites.
Users can search for a specific item, using a detailed filtering and key
word system: brand, location, price, condition etc...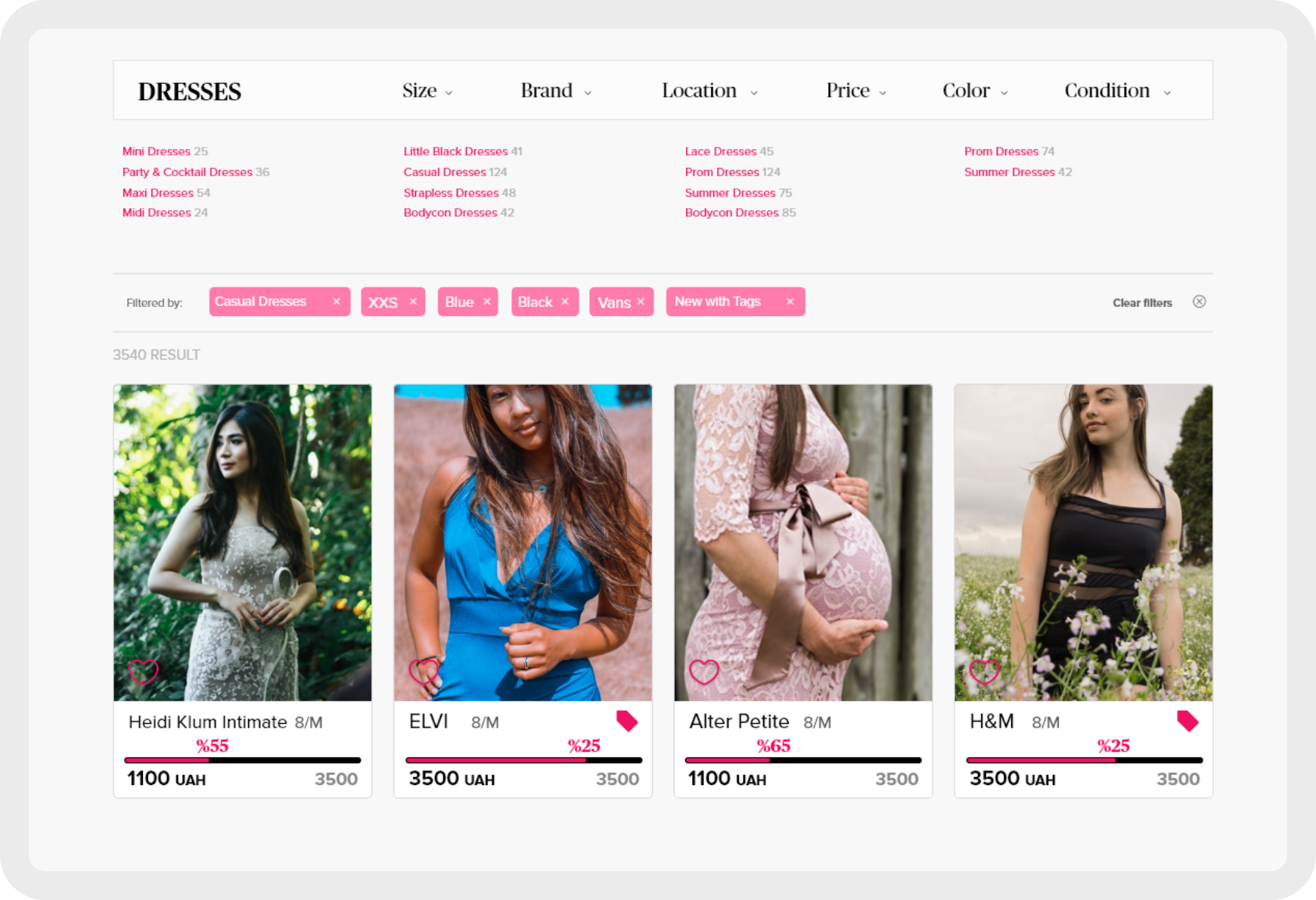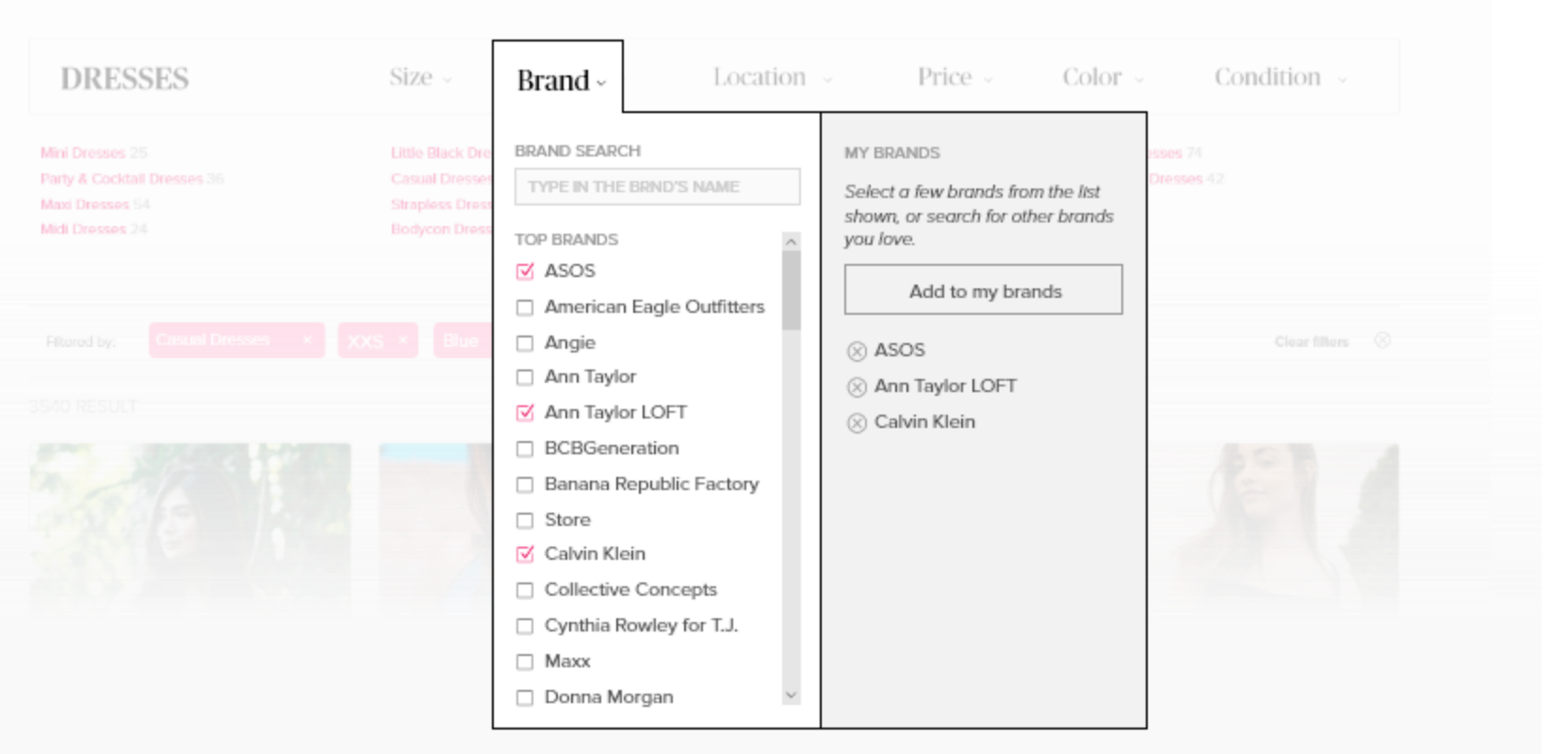 Personalized search
Users can add favorite brands and set their preferred size and colors
to get an update whenever new items are posted.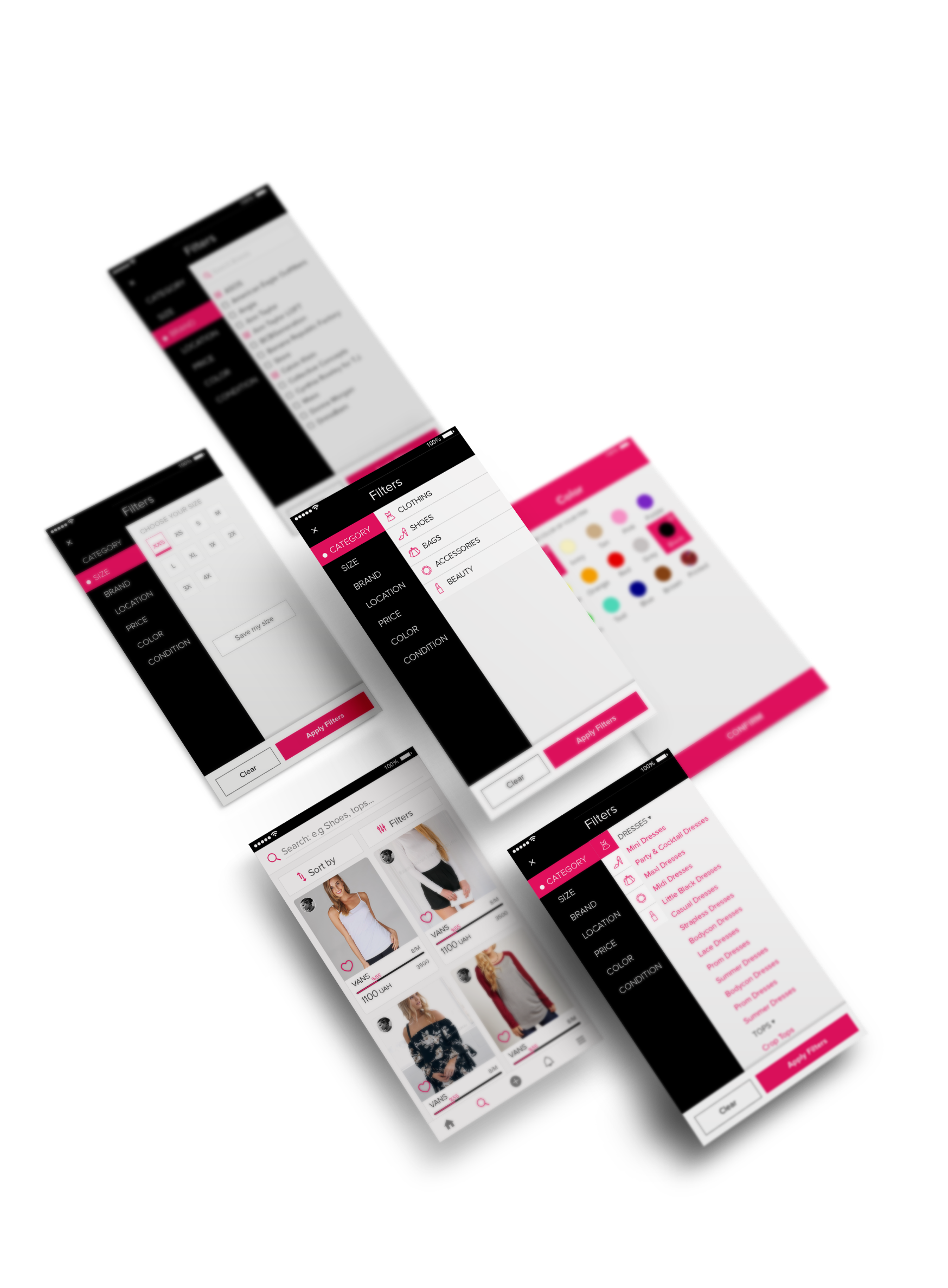 Mobile application
We created an intuitive filtering system for mobile application,
making personalized very fast easy for users.

Rach product page layout designed in a way that shows the product in a clear and detailed way.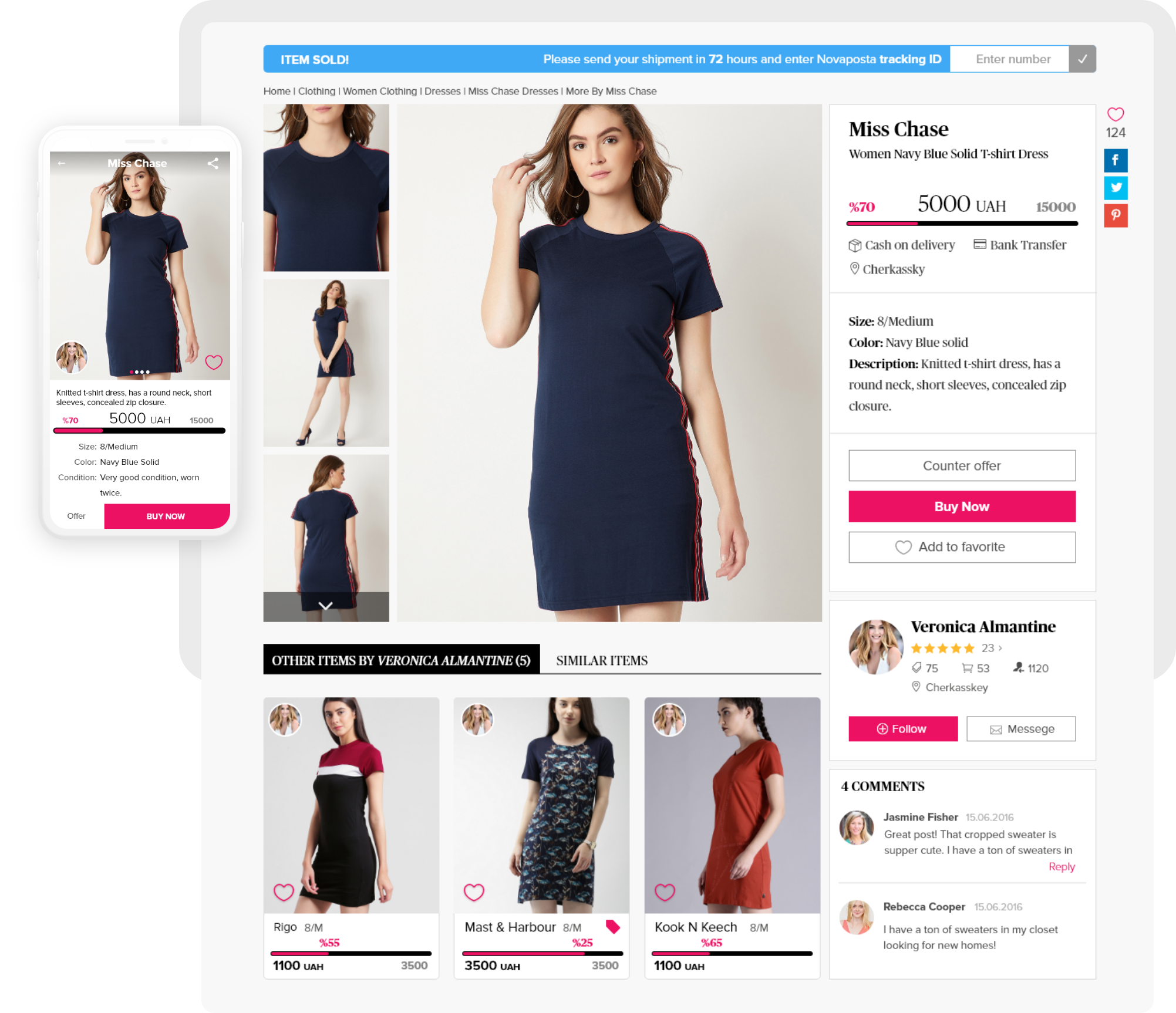 Photo gallery:
Users can upload multiple photos of the items they are selling to show all details of the item.
Information section:
All detailed information like: color, size, location, condition etc.. are displayed in a clear way.
Counter offer:
Buyers can make bids to negotiate another price for the item.
Similar item with same hashtags.
Registered users will have a profile page as an online boutique where
they display their items.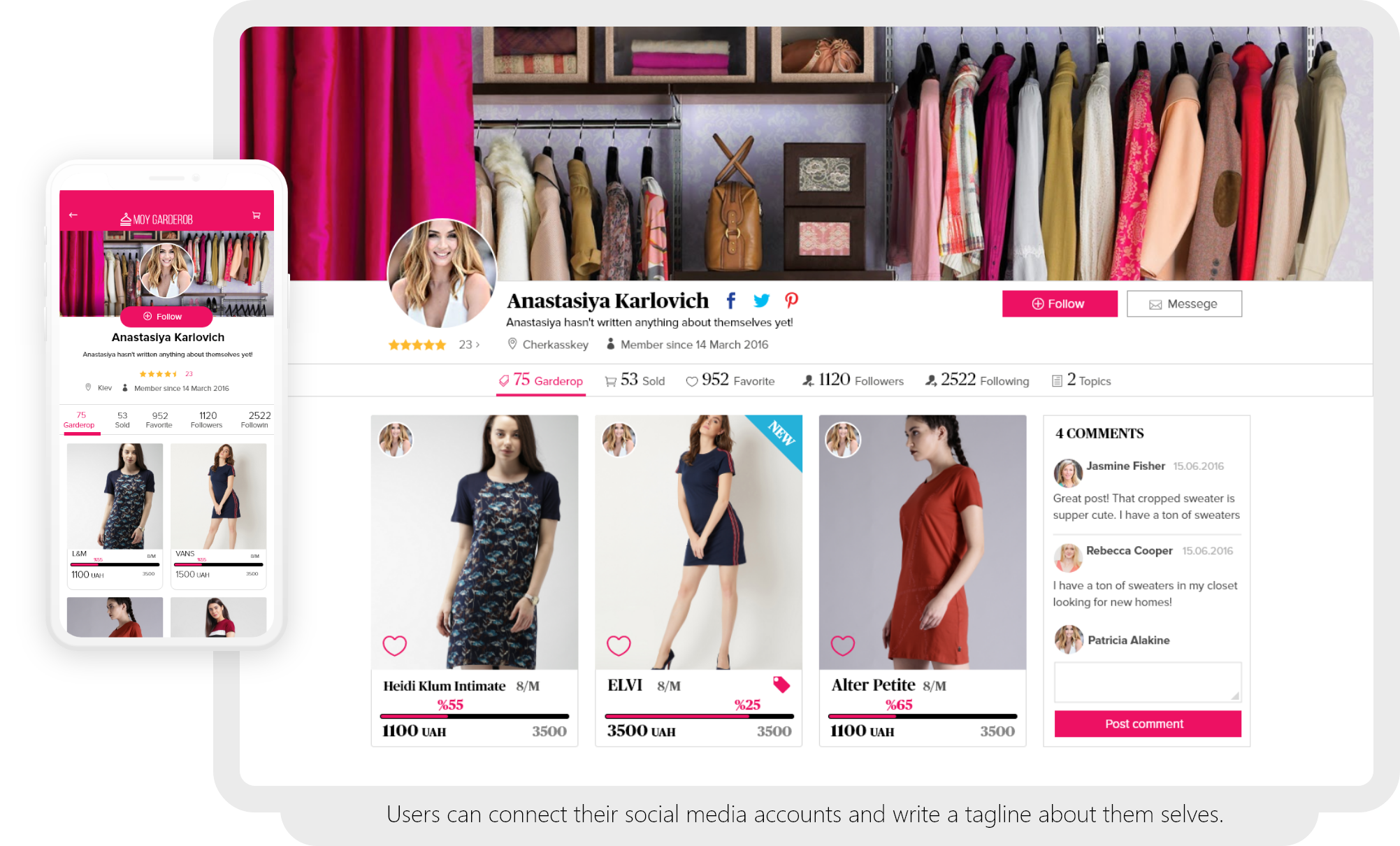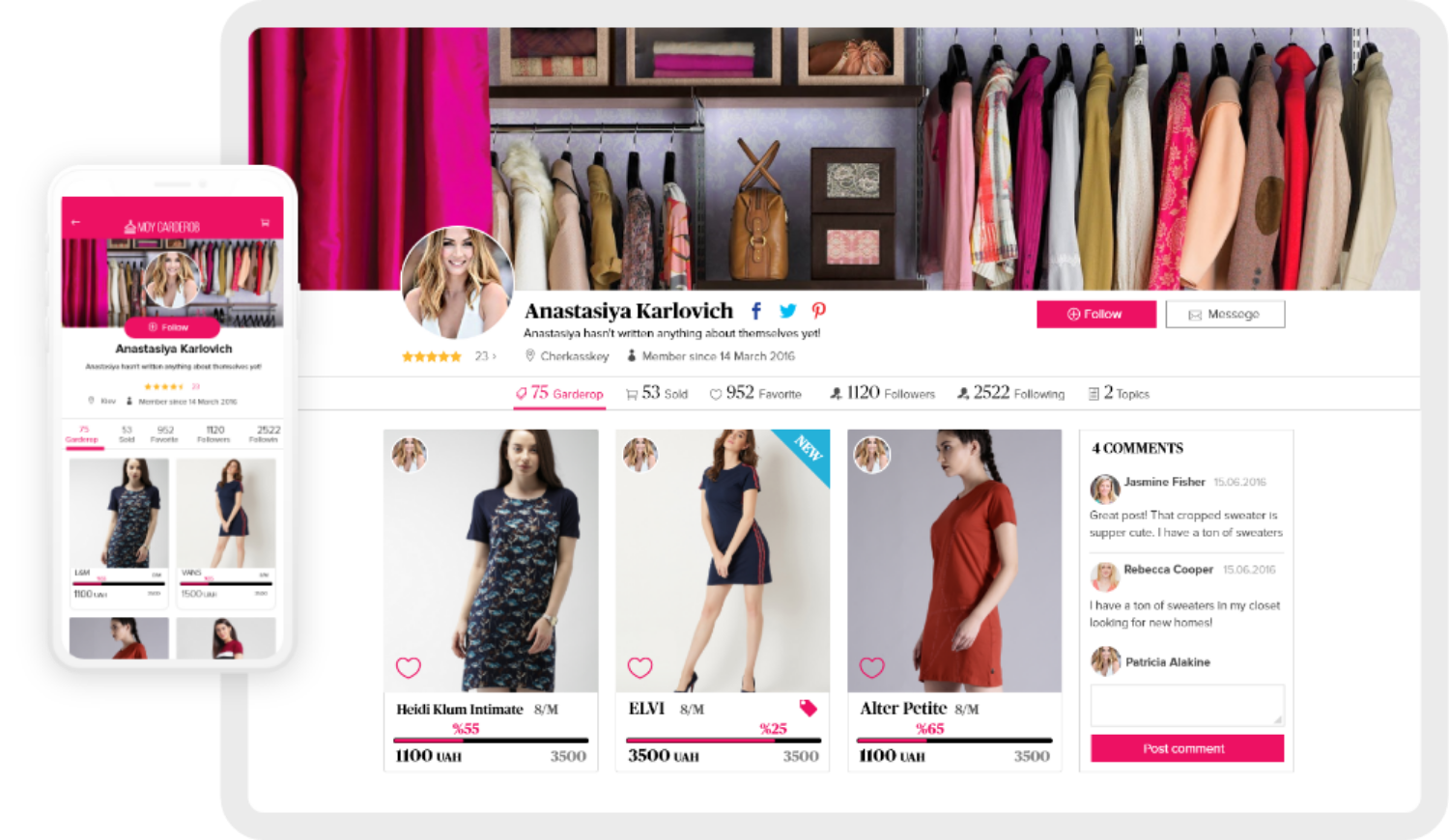 Users can connect their social media accounts and write a tagline about them selves.
Members can upload their product and set all details and price.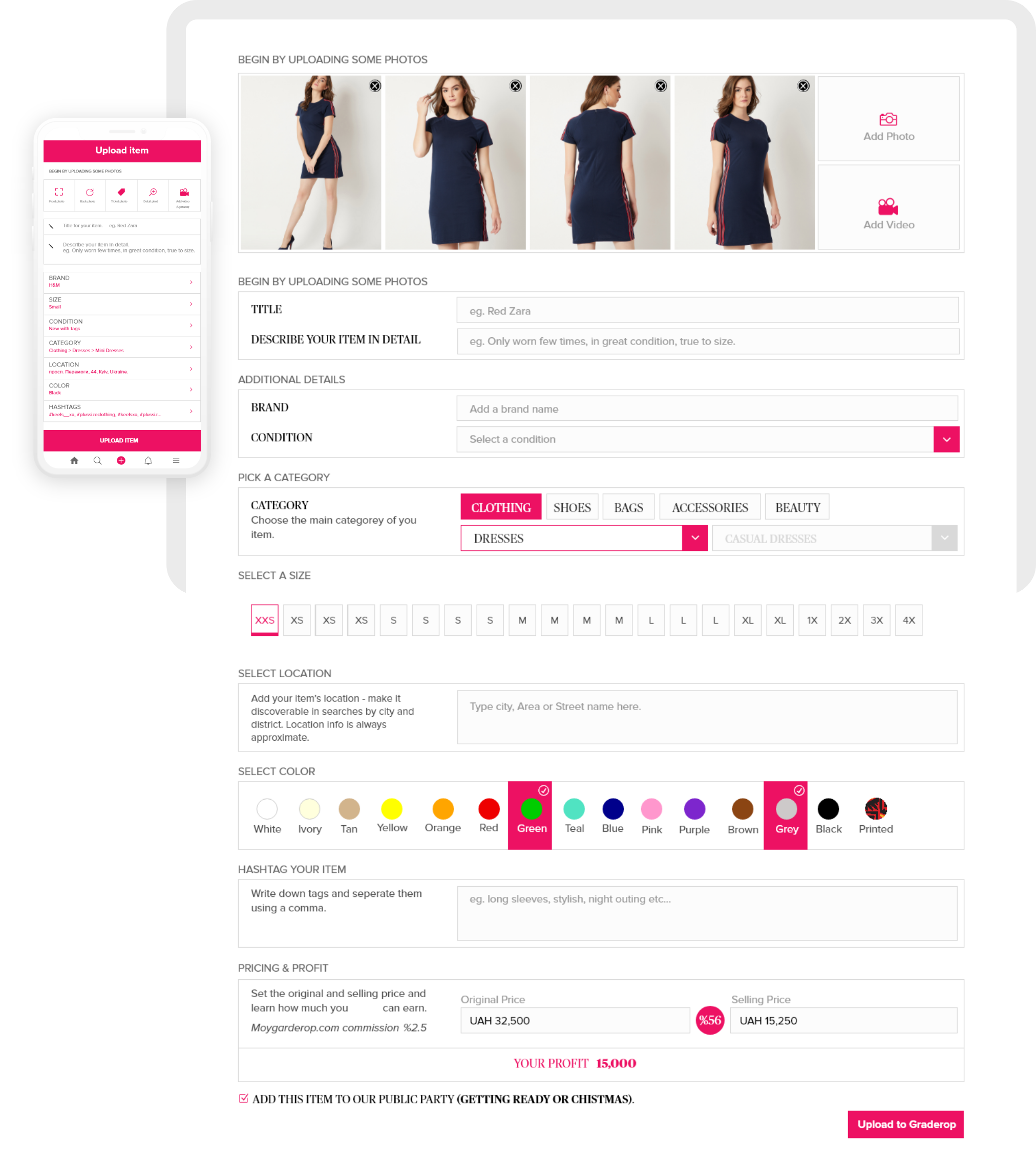 Users can manage their online boutique. Tracking items sales
and delivery dates, Managing offers for items, cash out profits.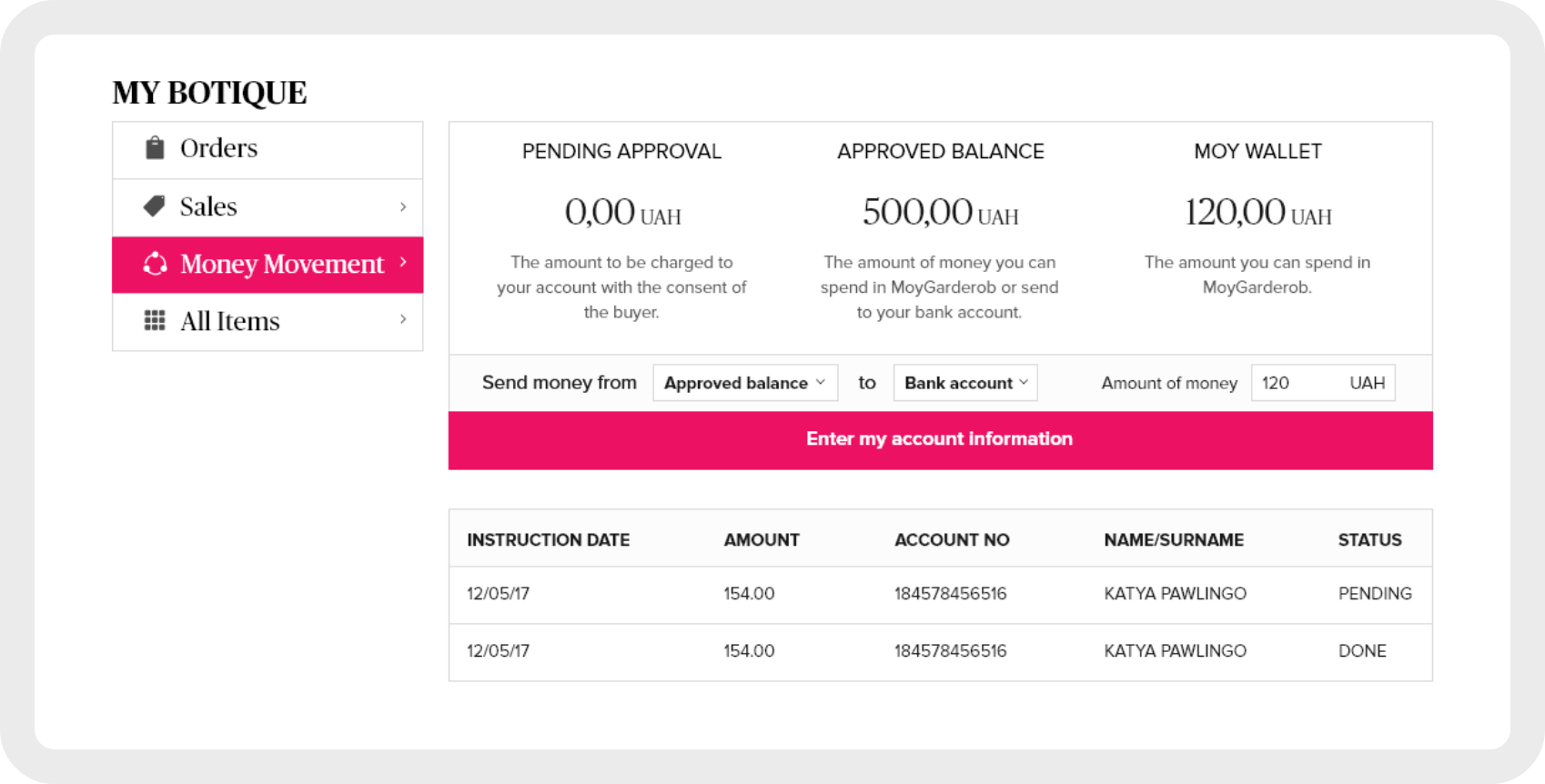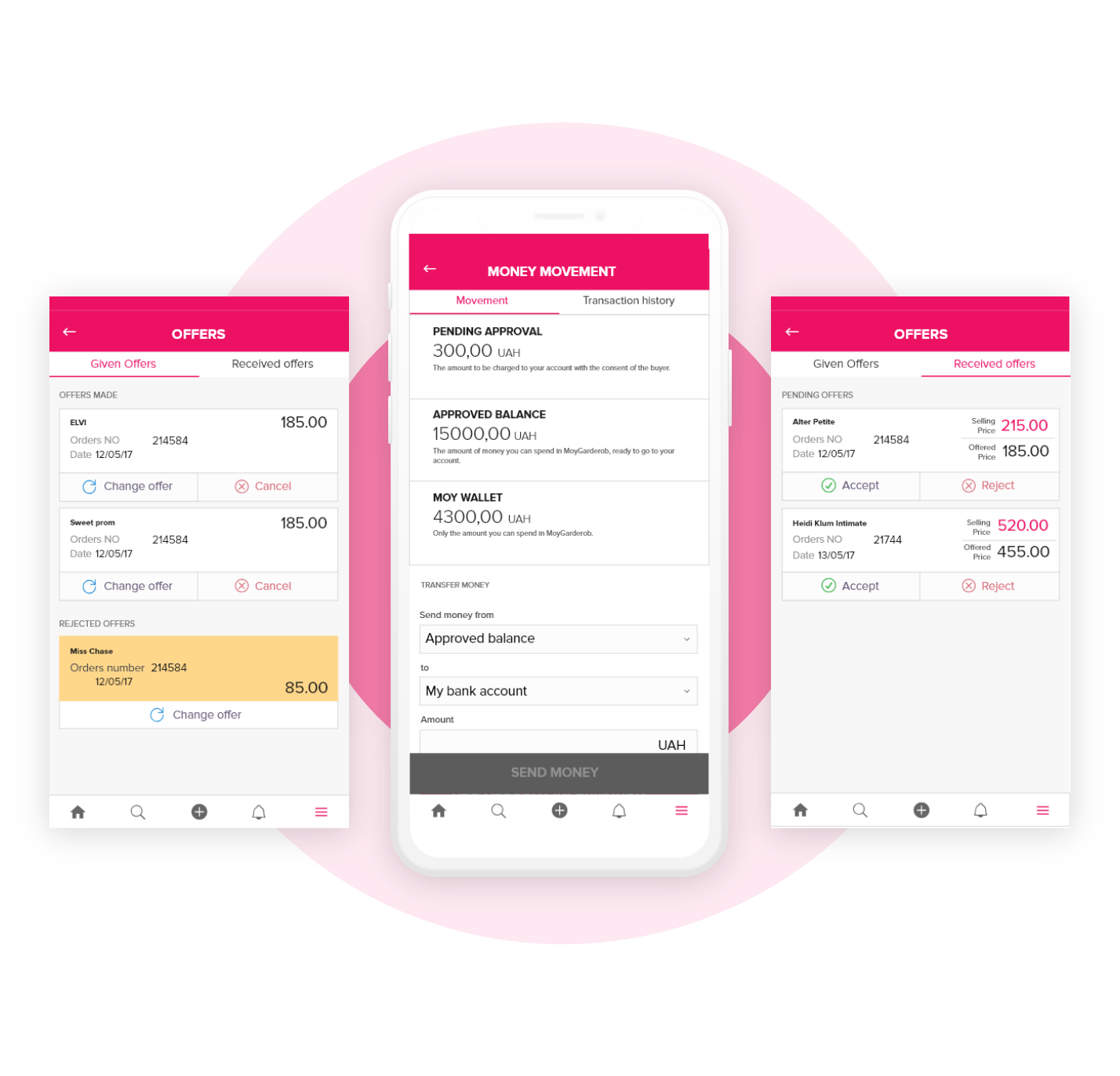 Do you have a project?
We would love to talk about it
Contact us